Description:
Adds 5 new craftable block types to minetest. Slopes and slope corners. Supports
multiple types of blocks from different mods.
Licence:LGPLv2.1+
Mod dependencies: default
Compatible mods: lapis, bakedclay, wool, mobs, castle, homedecor, moretrees, ethereal
Download from github
Source Code
Zip File
The goal of this mod was to make my first mod, to get familiar with minetest programming.
There were similar (identical) blocks in moreblocks, but if you are looking for a light mod that just adds a few slopes, here you go:
The mod add a slope, 2 slope corners and 2 inside slope corners.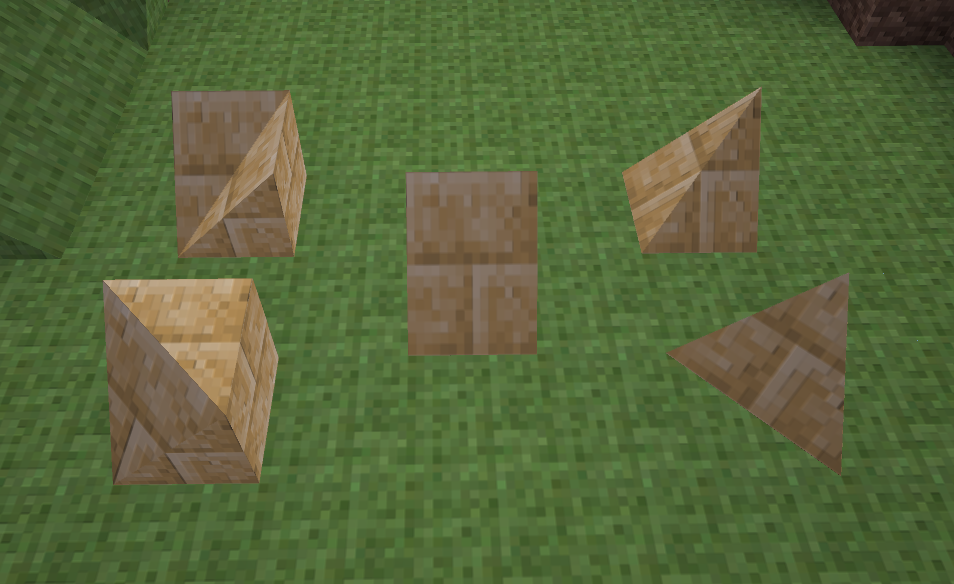 Slopes supports many blocs form multiple mods (currently the same as stairs form tenplus1).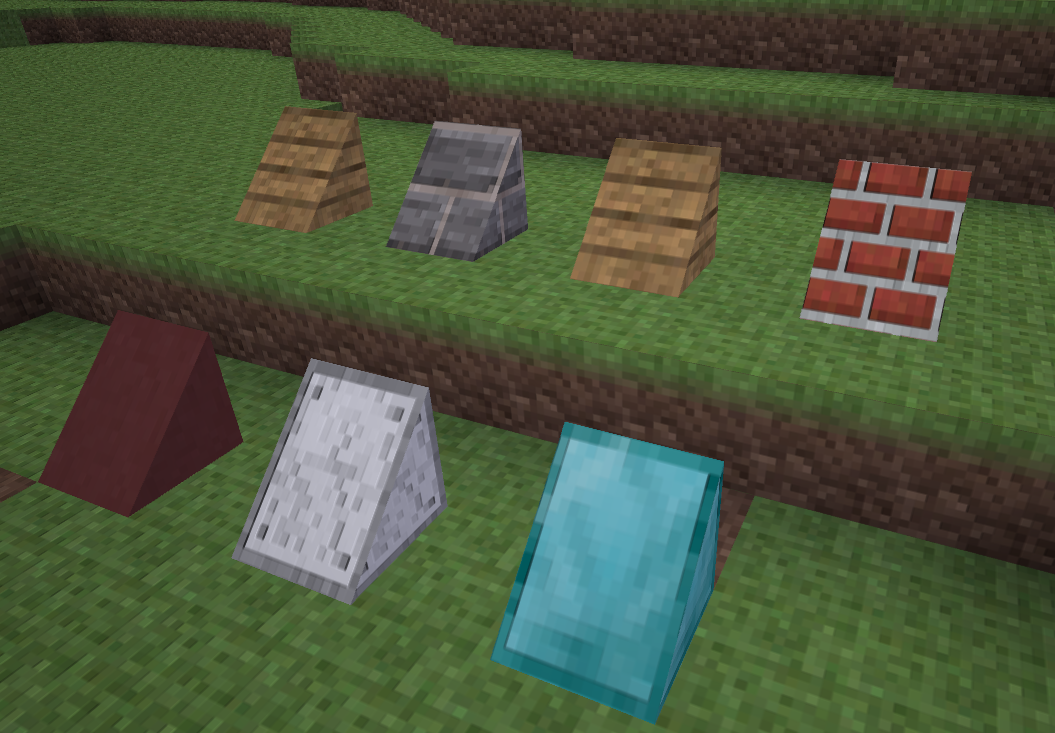 As an example of the builds possible a small desert temple: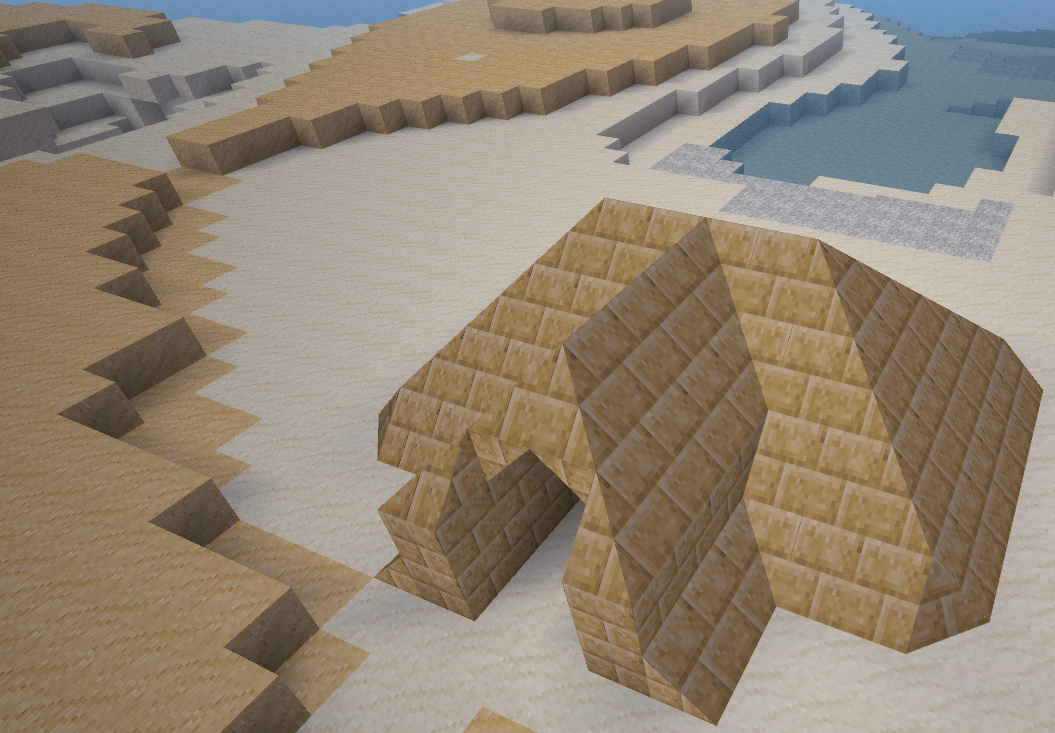 Aslo a simple but cosy house. On the lawn we can see a grass slope and a wooden wall.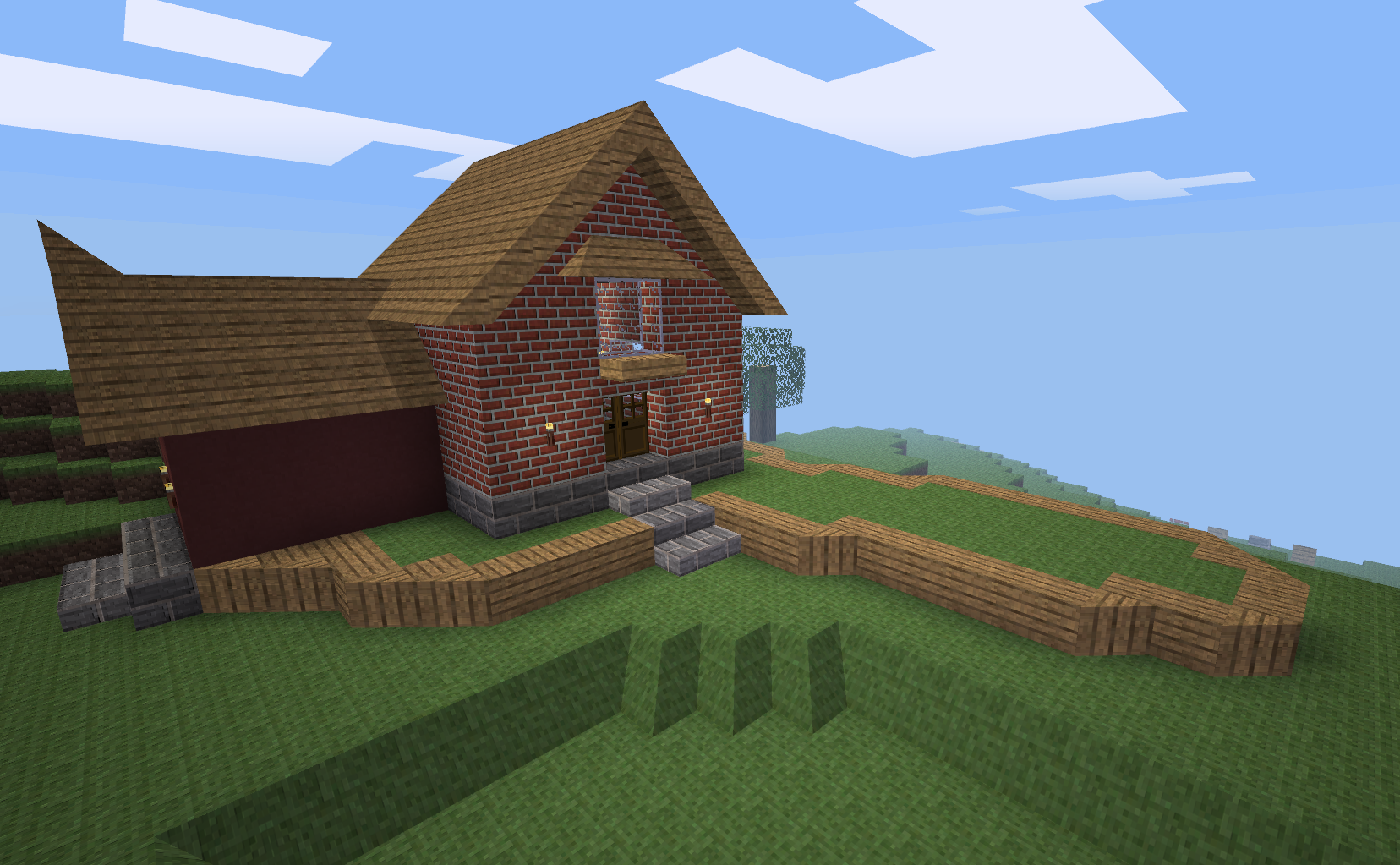 Future development:
If you want me to add support for certain blocks from other mods, please specify block names and mod.
This mod is still in beta, it will change in the near future, they're are still a few lighting glitches. No backwards compatibility will be offered until version 0.5. I will not be responsible for any broken blocks in your worlds.
Code inspired by tenplus1 stairs, which was derived from minetest stairs by celeron55.
History:
V 0.1.0 : Initial release under Slopes
V 0.1.1 : Name changed to SimplySlopes
V 0.1.2 : Code clean-up, (no effect)
V 0.1.3 : Fixed lighting, and inventory display glitches.
V 0.1.4 : Code clean-up (may change some node names), tested some soft dependencies
V 0.2.0 : Added moretrees soft dependency. Naming conventions changed (reverse-compatible with previous version)
V 0.2.1 : Tested ethereal
V 0.2.2 : Cleanded up code for Xanadu (untested)
V 0.3 : Updated for Mintetest 0.4.14, added reverse recipes, plus a couple of blocks.