Medicine Mod by Andrey01
Version 1.1
Description
This is mod adds different medical objects (syringes, plasters, medical blocks and other things).
At the present here a few of things, but probably i will add more any blocks, items and also maybe some mobs.
Also in future i will repaint textures of syringes, thermometr, alcohol and other medical items.
Code: LGPLv2.1+, textures: CC BY-SA 3.0 Unported
Mod Dependencies: default
GitHub
https://github.com/Andrey2470T/hello-world.git
Screenshot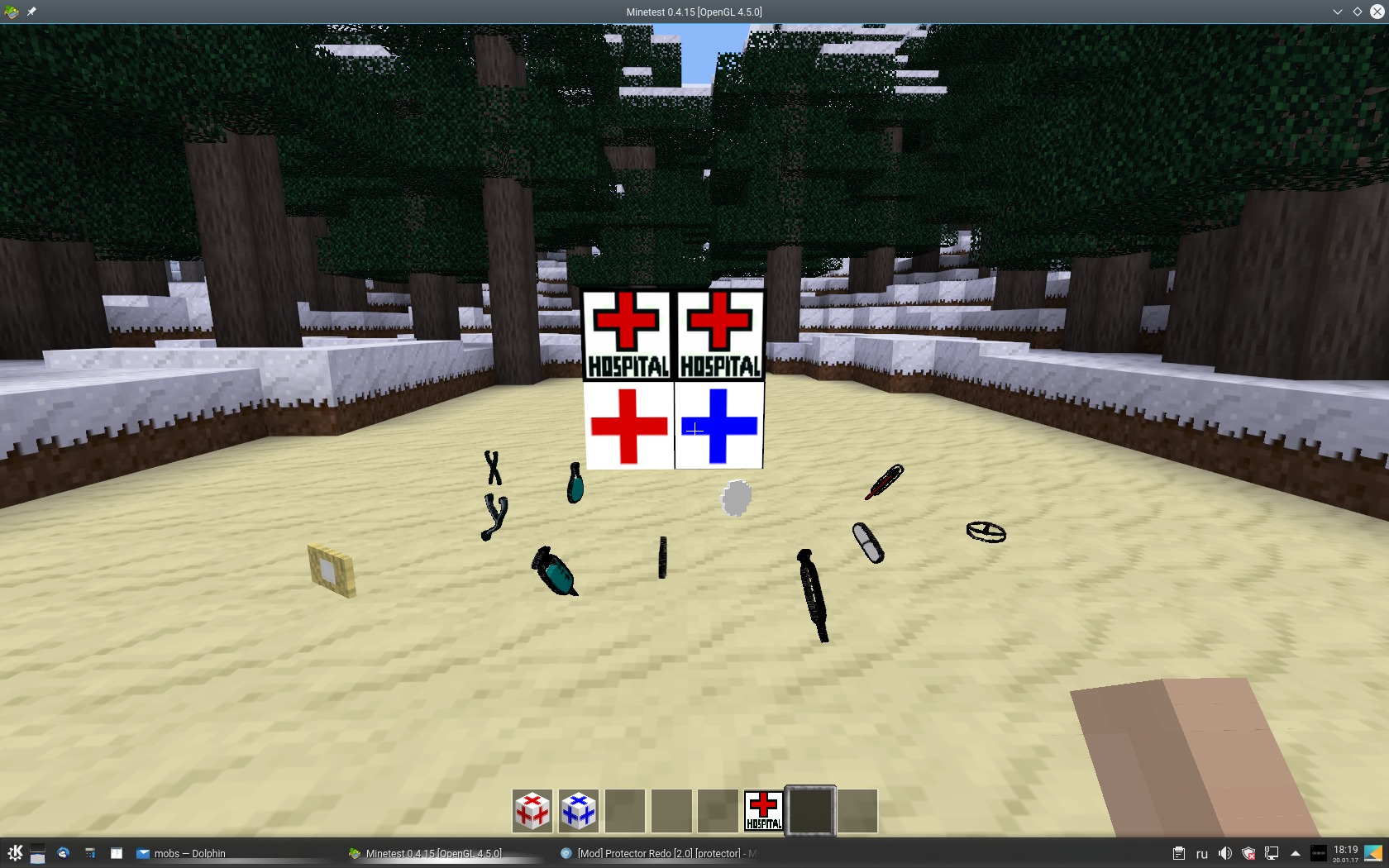 Changelog
[08.01.17]First Update (without a version)
[09.01.17]Pre-release №1 (1.0) - Added full craft of items and also renamed some objects
[12.01.17]Pre-release №2 (1.0) - Fixed error in init.lua on line 26 and fixed errors with craft of items
[20.01.17]Release of version 1.0
[21.02.17]Version 1.1 - Changed some textures and removed medicine block (blue)
Planned things
1.More medical objects
2.Medical mobs that will be treat players
3.Hospital furniture (wardrobes, medicine droppers, beds for sicks)
4.To repainted some textures - done
Download
You can download that mod below: