Description
This is mod adds cube nodes (some blocks) that use for the number assigned something or for writing.
There are blocks with numbers and english letters, also punctuations (probably i will add numbers and letters placed in frames).
Screenshot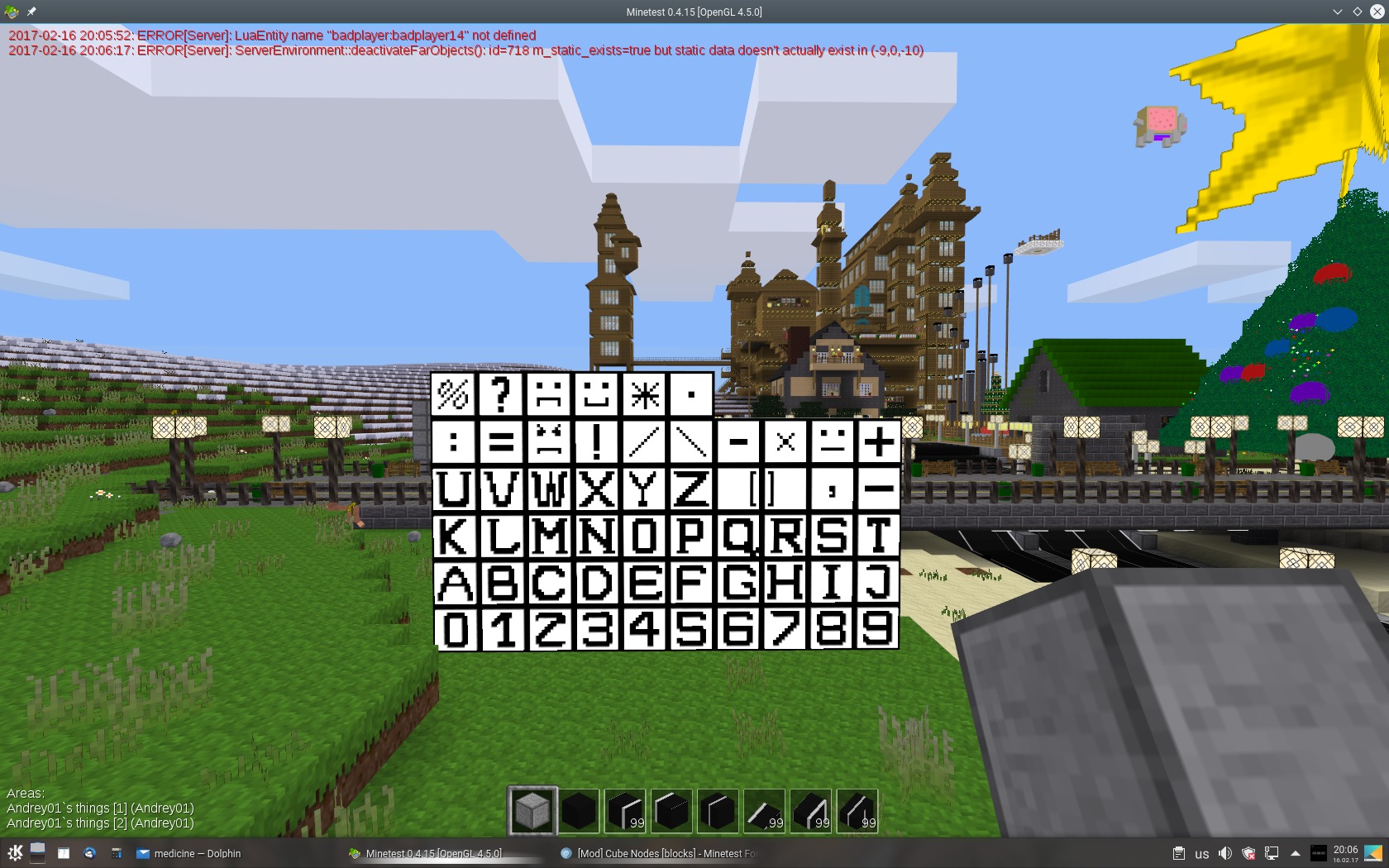 GitHub
https://github.com/Andrey2470T/Cube-Nodes.git
Warning!
If you play in survival game with that mod craft won`t work for a error at this time.In future i will fix it probably.
If there are have some any errors you can tell me there.
Changelog
[02.02.17] Added new blocks and removed craft of all blocks for a error.
Other screenshots
Letters
Numbers
Faces
Code: LGPLv2.1+, textures: CC BY-SA 3.0 Unported
Mod Dependencies: default
Download