The blue model was, at that point, manifesting a problem wherein it wanted to pick a direction and flop over onto the ground, forming an arch. I may yet be able to get the blue model to behave; further bulletins as events warrant. There's also the violet model, which is similar to the blue one. Here are some screenshots of that (and, incidentally, a few of the work-in-progress orange-trunk model):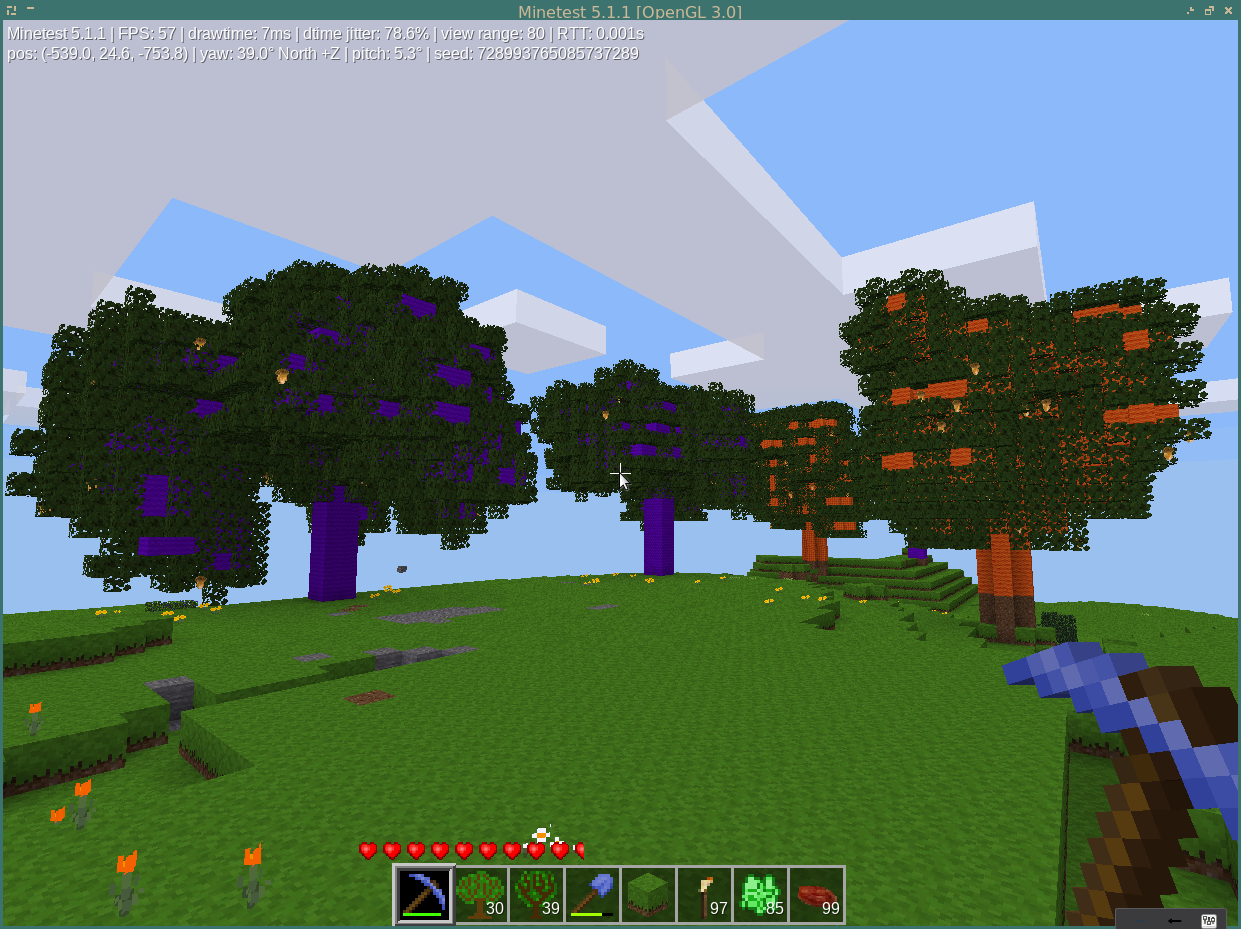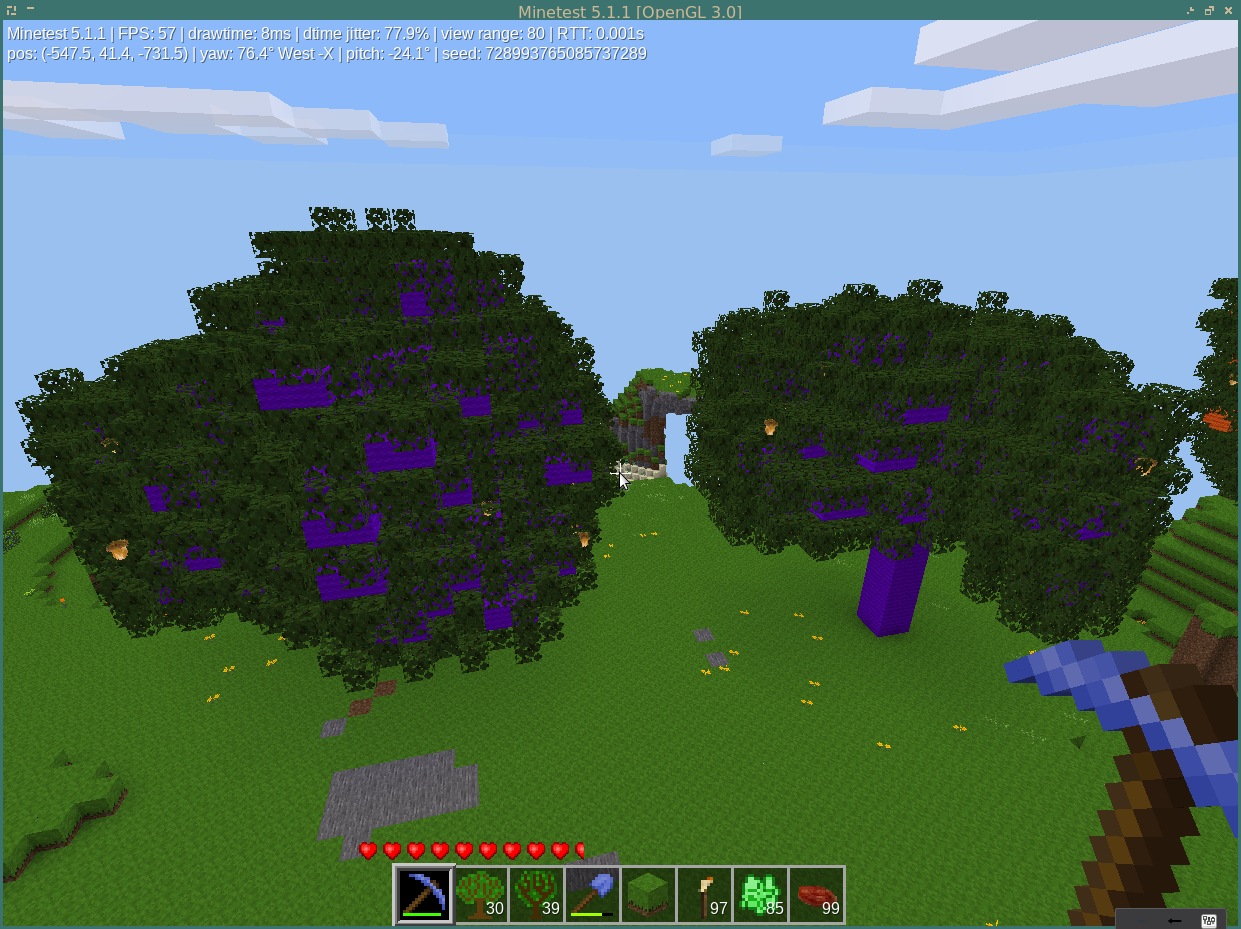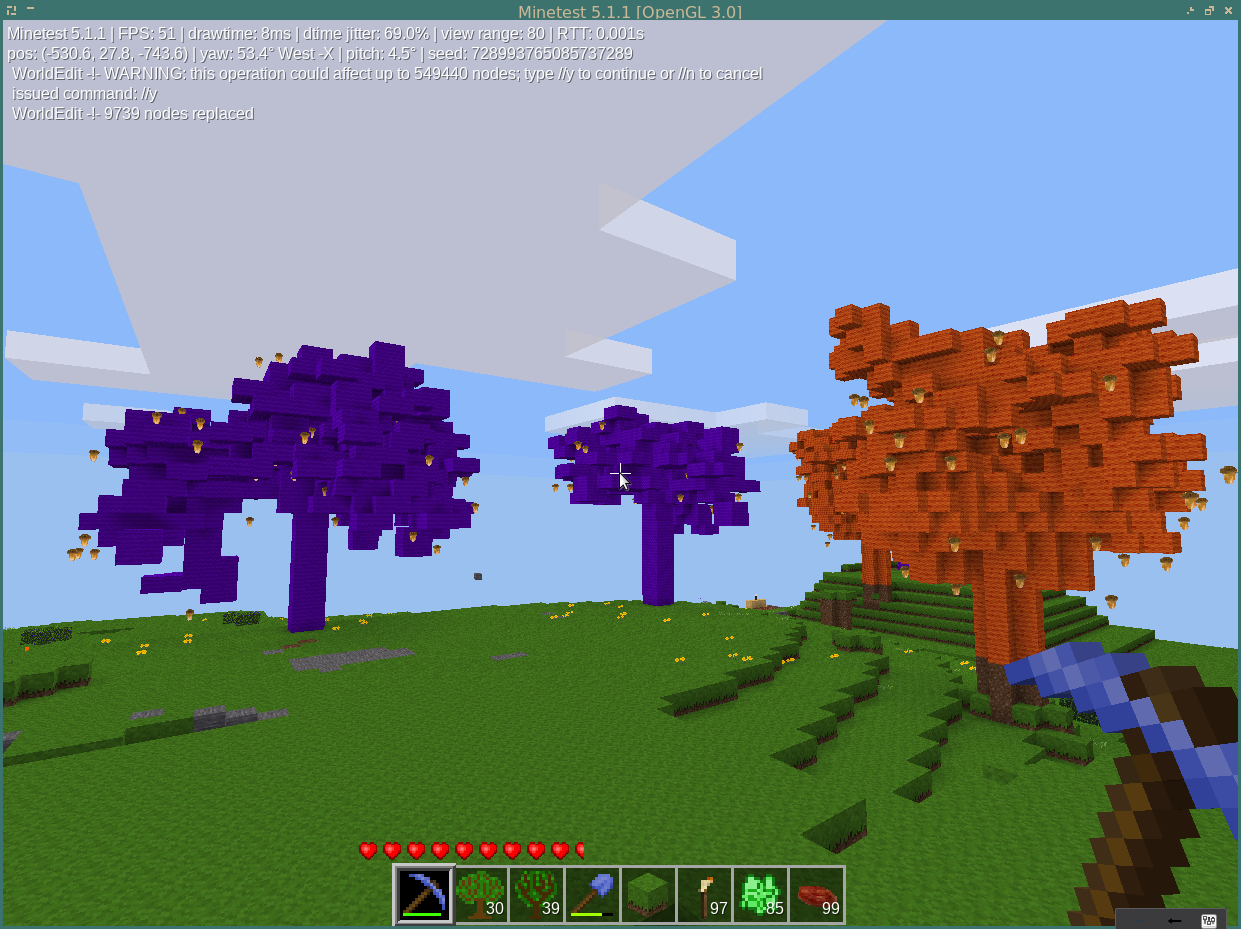 I'm not satisfied with either of these models yet, but I am still fiddling with them.
But yes, good catch with the upper branches on the yellow being too thick. The way that model was constructed, the same pair of mutually recursive rules was being used for all the branches, from the very first to the very last. So this lead me to come up with a new model (shown here with trunks color coded green), which is similar to the yellow one but has a more complex axiom and does not rely on trunk-type to make the trunk thick. This isn't quite finished yet. (One thing I still need to do, is put the first couple of branches into the axiom so I can make them extra-thick.) But perhaps it is an improvement?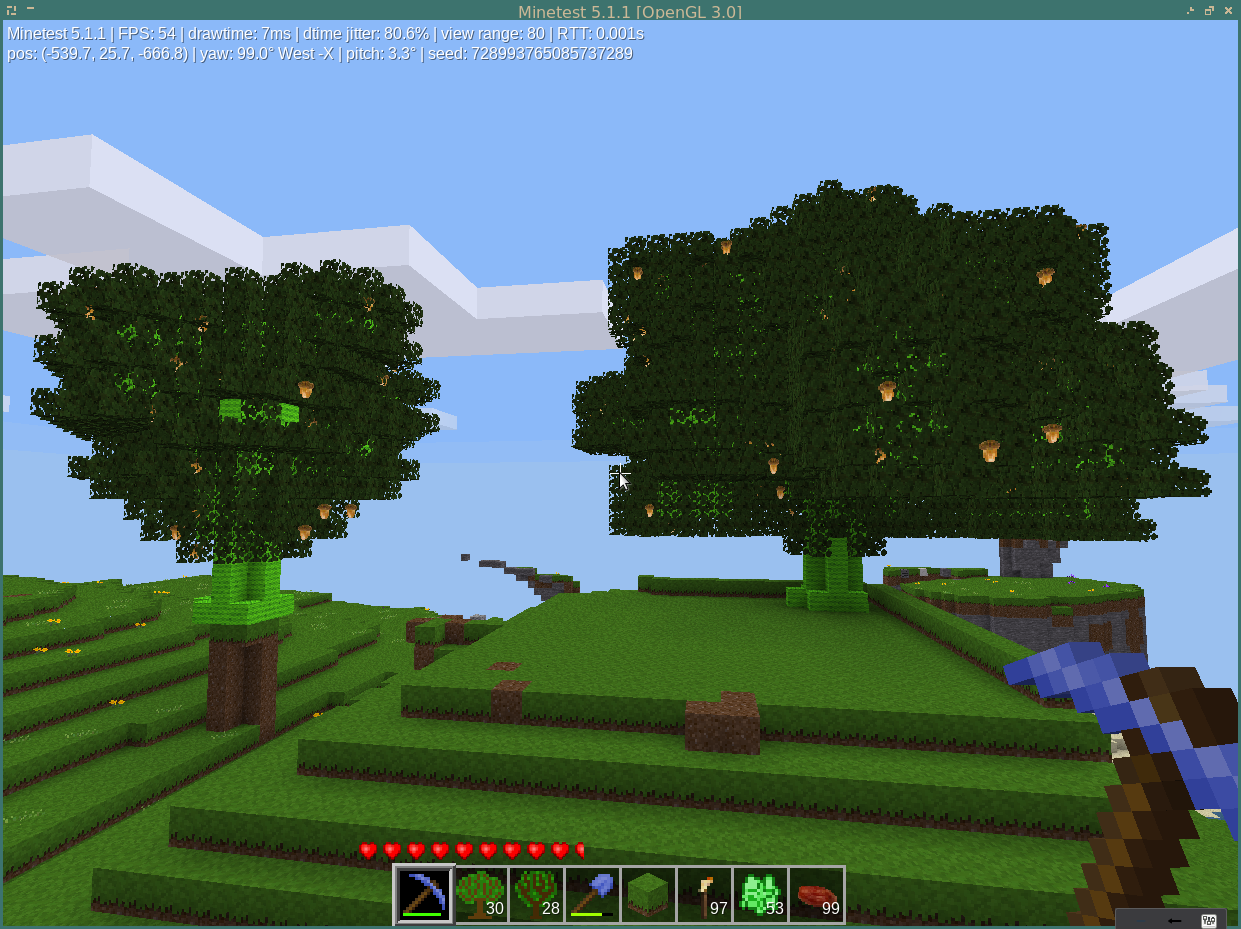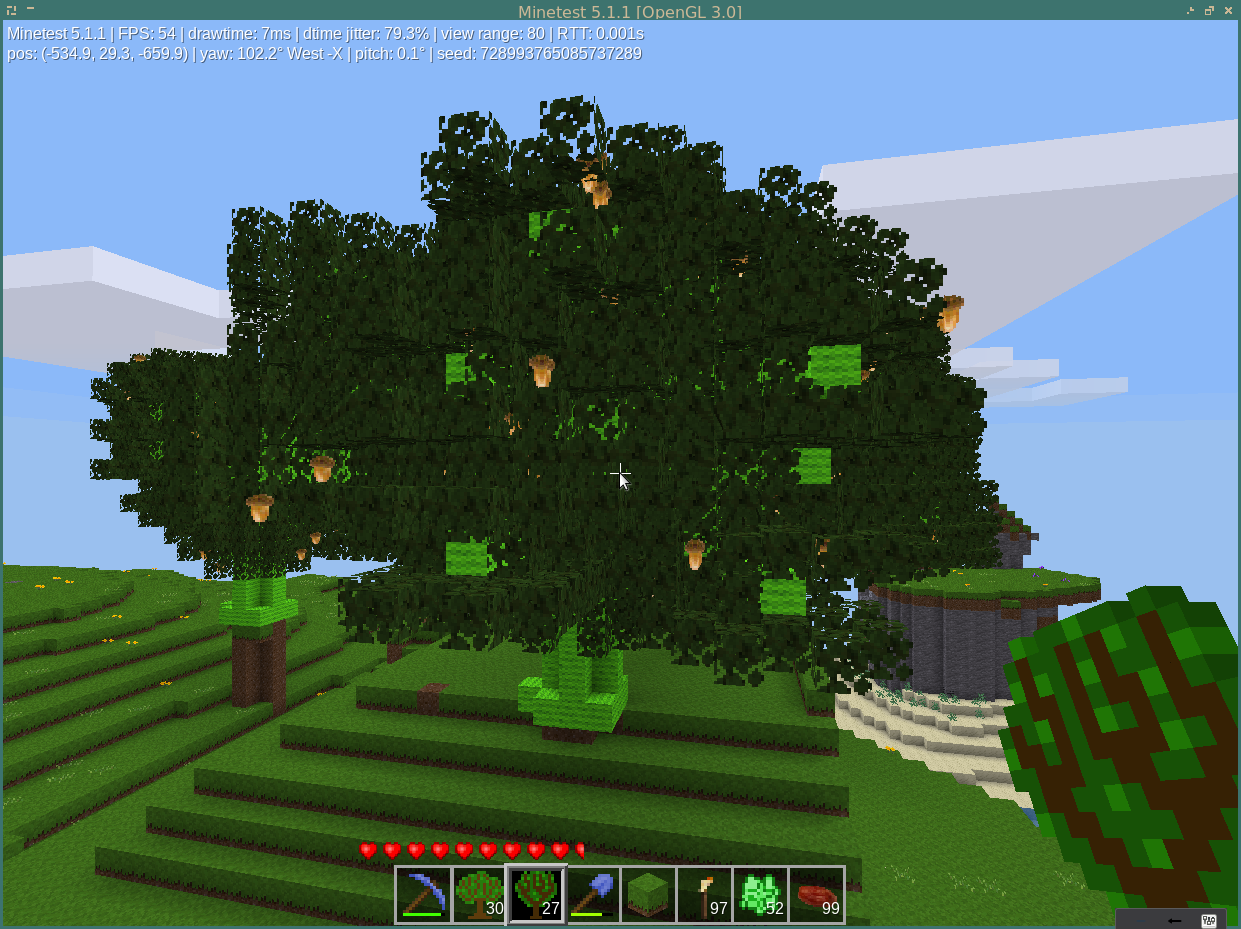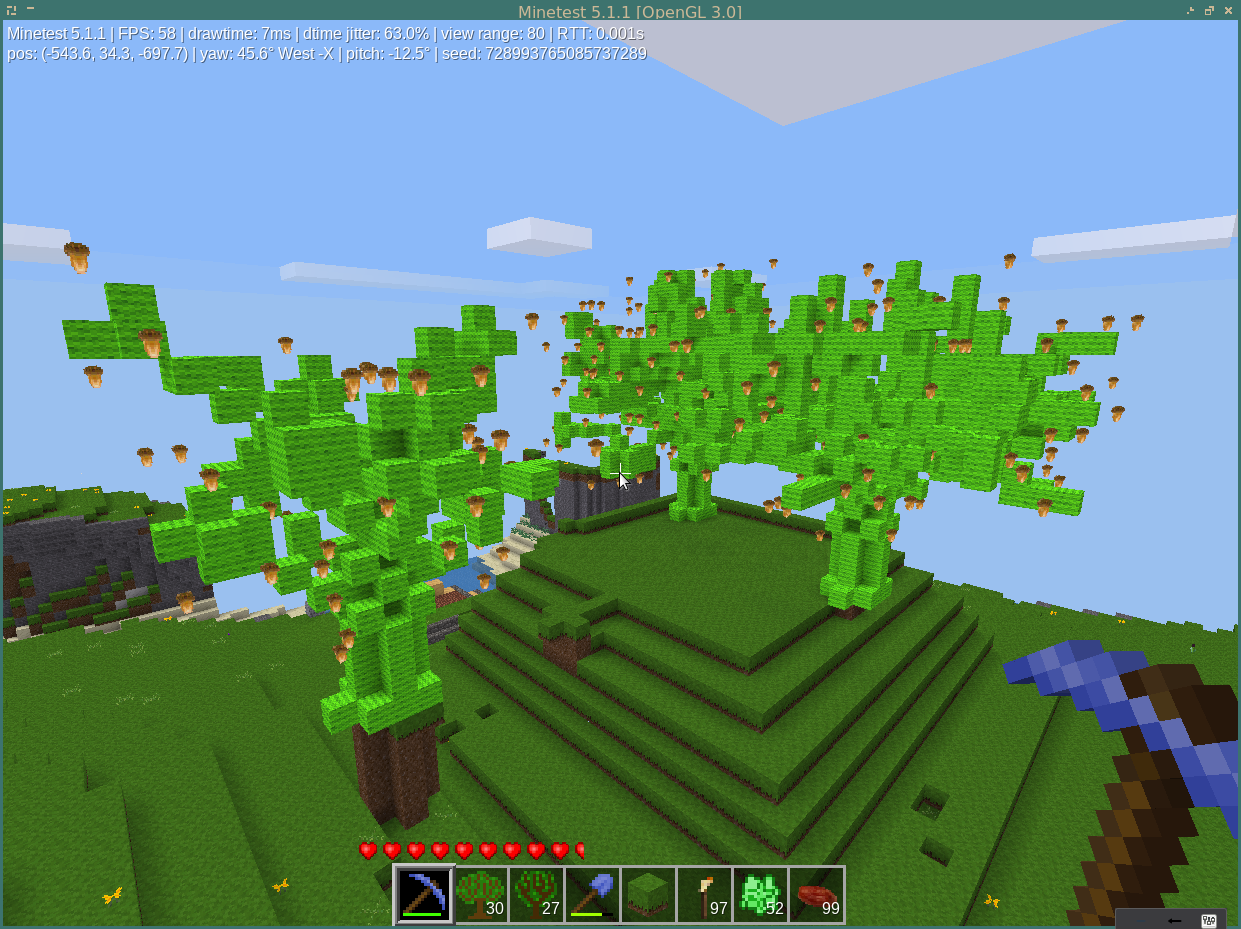 For reference, the model code as it stands now:
http://jonadab.jumpingcrab.com/pastebin/1176.txt