A few months back i got board and started making a platformer map in minetest. I put a lot of work into it so i figured i might as well upload it. The game has 10 levels, although the last one is vary long and unlike other levels, has several save points. The save points are only beds so you will have to set the time to 20000 and sleep every time start a new level.
When i started making this map, i was making it in Minetes version 0.4.13. In this version i noticed a bug (feature) where you can double jump up 2 blocks while holding CTRL but it seems this no longer works in newer versions. Meaning that most of this game WILL NOT WORK ON NEWER VERSIONS. (unless fixed)
I also put chests filled with food at every save point, but i didn't realize i had the 'cme' mod on. I have included this mod in the archive attached but is not really needed. But if you do not install it, you will only see half the food items in the chests. (hard mode)
Once you have beaten the map, you will come out just outside of my poorly constructed city. (this started out as just a screw around map for months and has a lot of random junk all over the place) There is also a massive maze hidden somewhere in the map, but its nowhere near the main map area and is somewhere under the city.
Think of that as a bonus game. ;)
I couldn't get the 'upload attachment' feature on this forum to work for me, so i just uploaded the file off site.
DOWNLOADS:
link 1:
https://ufile.io/8fe8y
link 2:
https://drive.google.com/file/d/1OKhOvdLA4emvXUYkac8ax-tF4Uv0hVVW/view?usp=sharing
level 1
level 3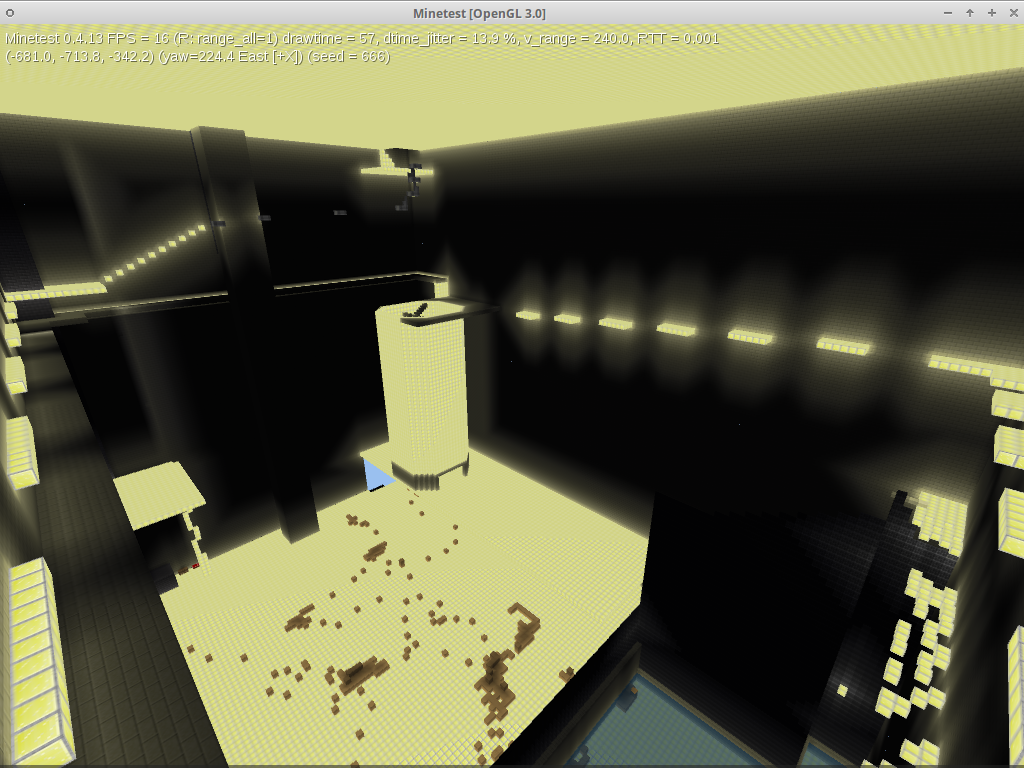 level 4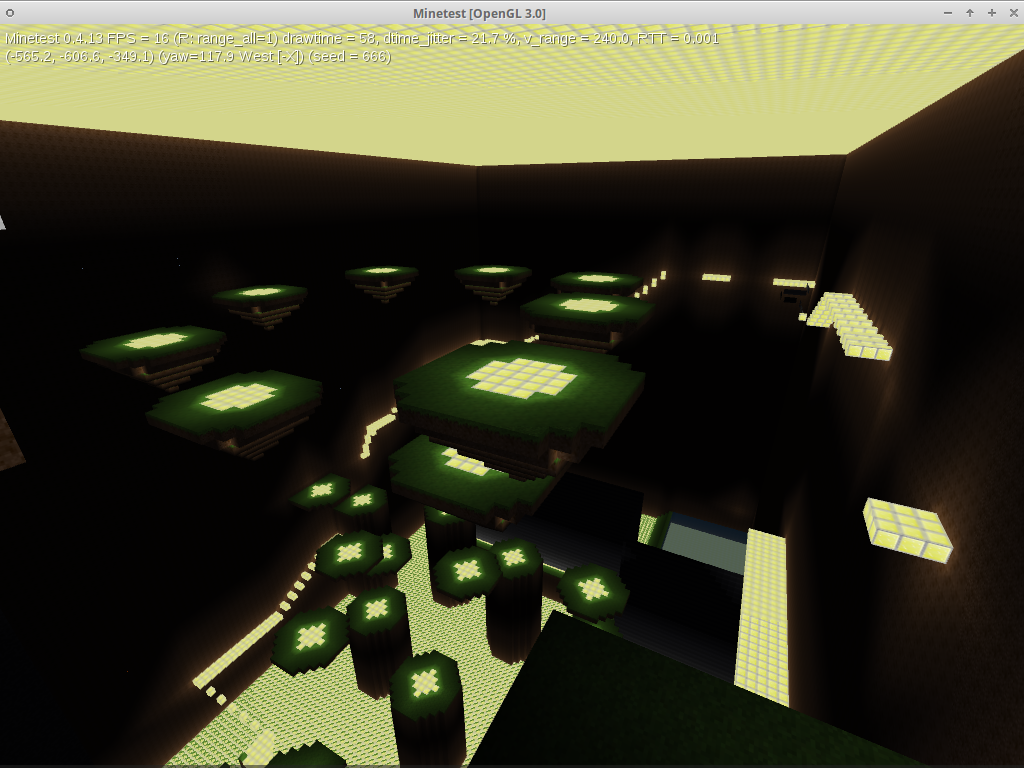 level 5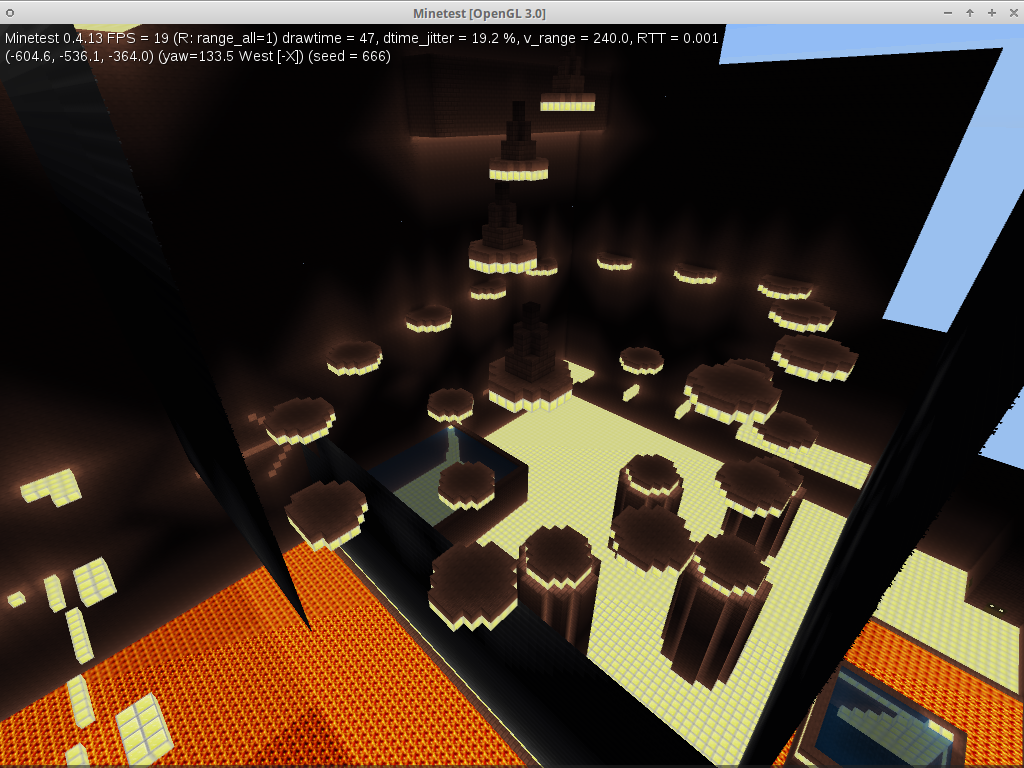 level 7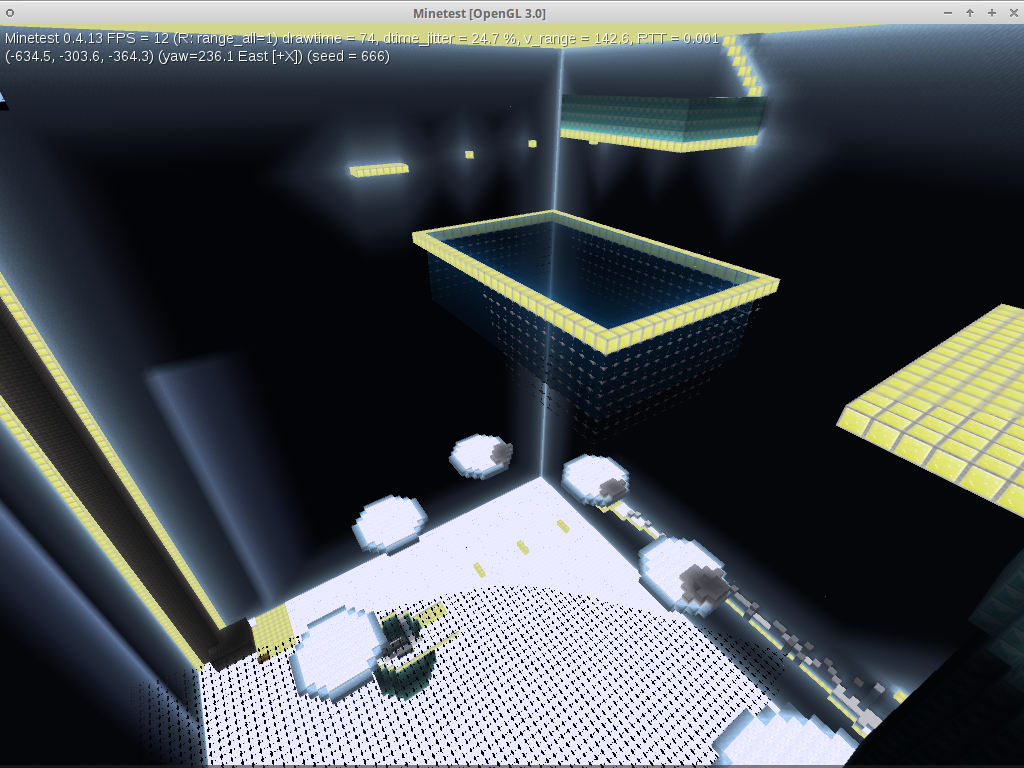 level 10
level 10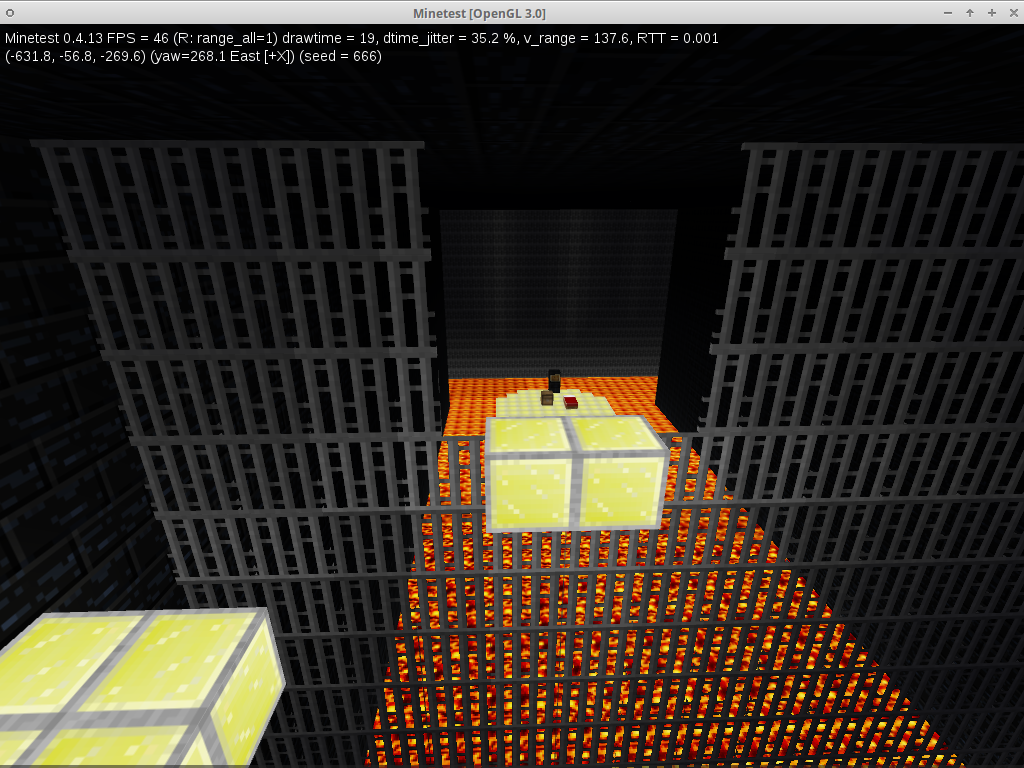 level 10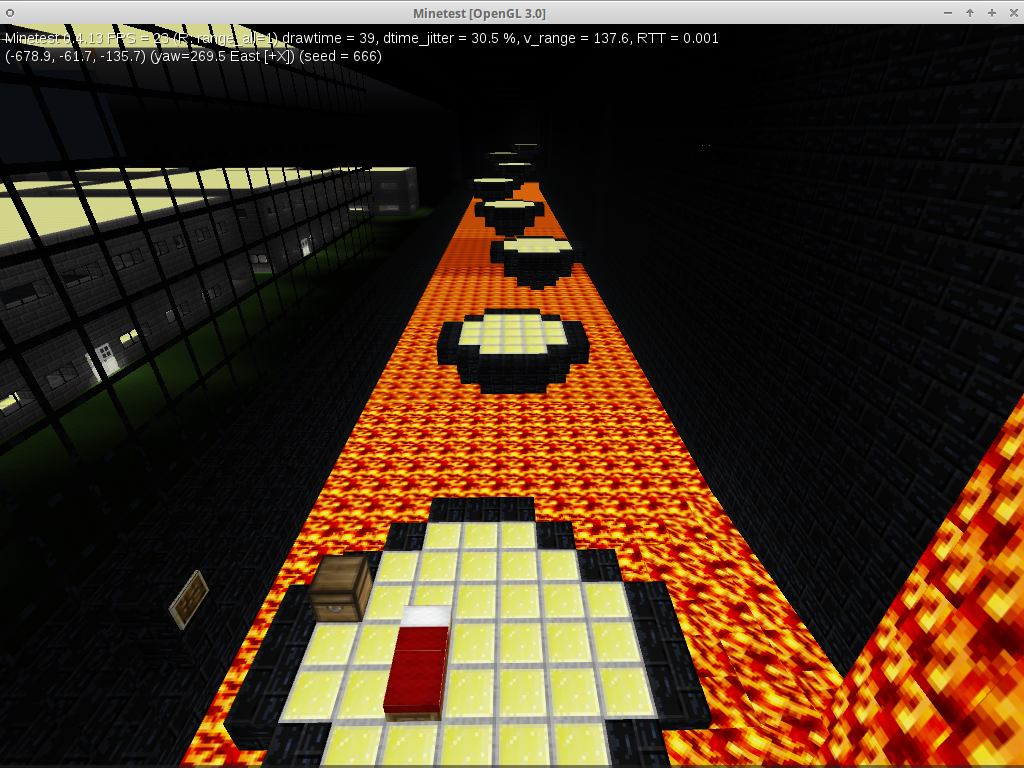 level 10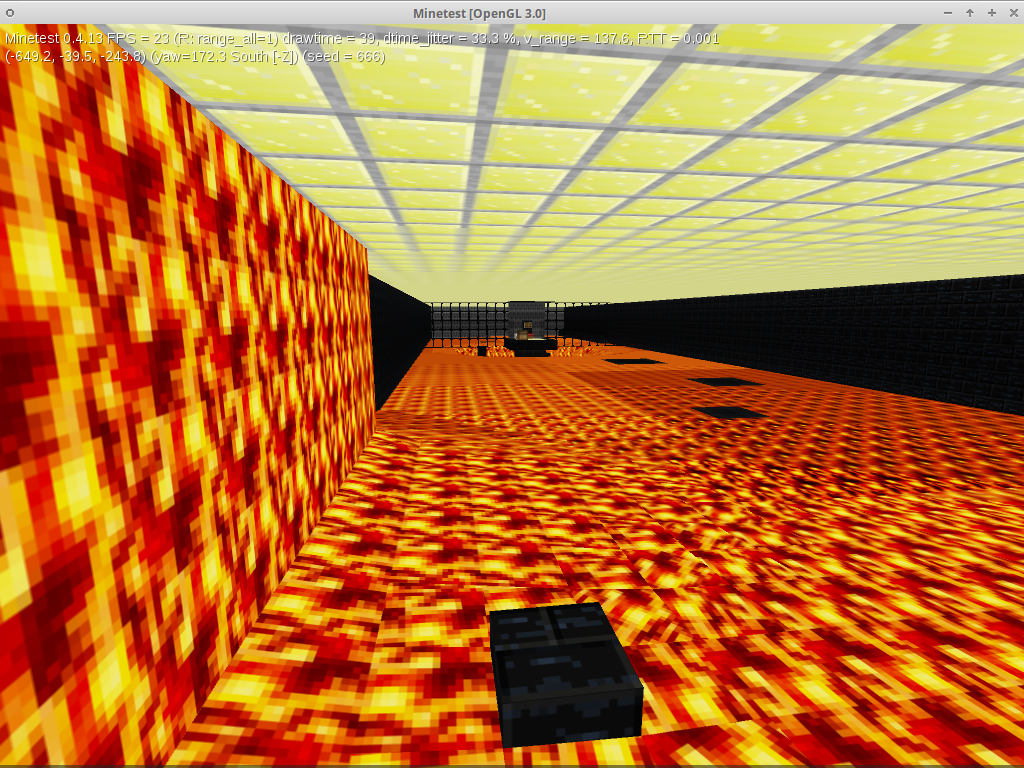 image 10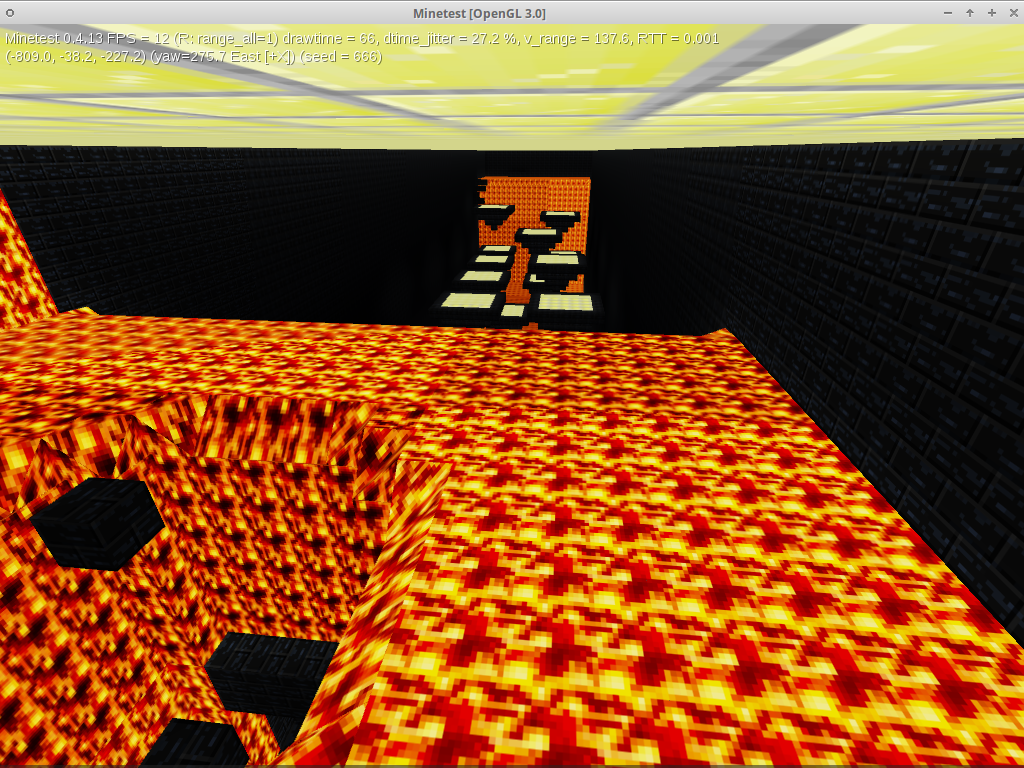 end of game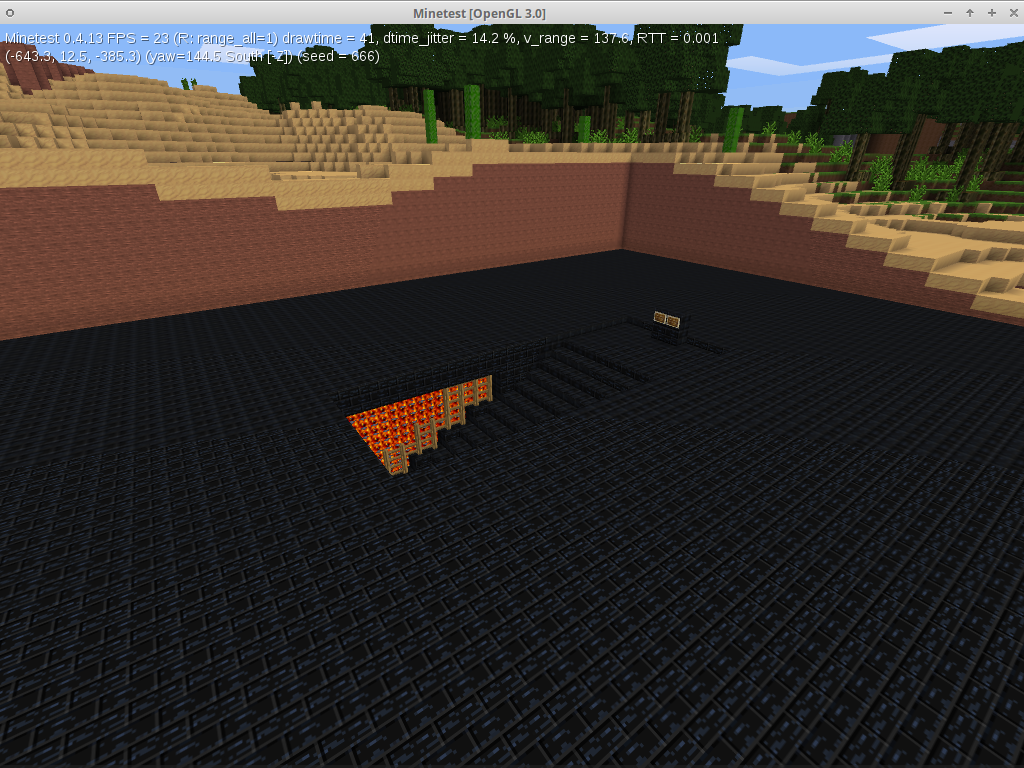 TO INSTALL:
most should know what to do, but just in case, extract the folder called 'Ultimate Platformer' directly to the '/worlds' folder located in the '/.minetest' folder.
then extract the 'cme' into the '/.minetest/mods/' folder
open Minetest, select 'Ultimate Platformer' and click 'configure'
click on the 'cme' mod and then click 'Enable MP'
finally, turn off 'creative mode', turn on 'enable damage', and enjoy :)
also, running fast will be vary important in this map, so you might have to type in '/grant singleplayer fast, but using any other '/grant' command is cheating!
please let me know what you think of it and if you enjoyed it.