MTPC - Minetest Package Control
Introduction Video :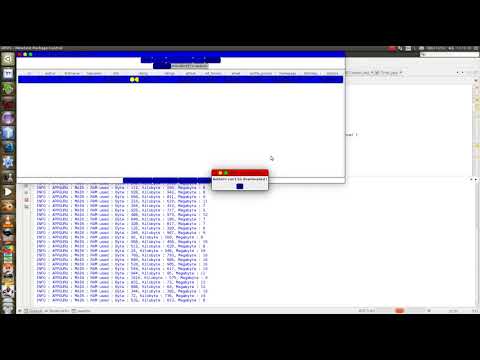 (image is link)
Why MTPC ?
MTPC stands for Minetest Package Control.
You may know the popular (Sub)Game Voxellar. Version 2.0, I was told by Voxellar main developer azekill_DIABLO, is going to have at least 200 Mods ! Also, Minetest Game, Minimal Development Test, Wastelands, Dungeontest, LOTH and Regnum got at least 160 Mods together ! Impossible to manage for one human.
Now MTPC becomes useful : Manage installed mods, update mods, deinstall subgames, do what you want !
For developers :
Add your (Sub)Games as entries, or your Mods, so that a DB is created which consists of thousands of browsable items.
It should unite a Mod/(Sub)-Game/TP/Forks...-browse option, plus the opportunity of installing Mods or (Sub)Games !
In the new version, there are also Crawlers !
MTPC aims to be a simple tool, with a SQLite DataBase in background. You can deinstall/install/update mods or (Sub)Games, and all dependencies are going to be installed to. Furthermore, you can browse the DB for available Mods/(Sub)Games/Texture Packs/MT Forks and Authors.
There are also some configurations which allow you to customize GUI just as you like it !
Brief listing :
"Content" stands for Minetest Mods, (Sub)Games, TPs, Forks and Authors
sometimes the features listed only apply to mods and (sub)games, such as installation/deinstallation
Features :
- self-made nice gui, color changeable
- MT gamepath + table row height can be specified
- 3 possible types of crawlers to update your DB with the newest content from (a) HTML Tables (b) MT Forum (c) MT Forum Memberlist
- Well-organized DB; multiple features : simple search clause system + simple sorting system, in GUI-table cell editing, rating, downloading, (de)installing, downloading & unpacking, reading information in new window (with screenshots downloaded from internet when needed)
- Show installed content
- Show content of which the version number listed in your DB is higher than the one on your installation(to update tab) and update em
- Adding DB entries
(extracted from MTPC Source repo readme)
Logo :
https://github.com/appgurueu/appgurueu. ... ILI0si.gif
Written in Java, based on my AGE - Appguru General Engine.
Starting tutorial :
1. Download zip from GitHub
2. Unpack it
3. Execute jar(Double-click on some systems, you can also use terminal)
If you start it from Terminal, here's how it should look like :
And that's the GUI when its started :
(image outdated, crawler button not visible)
Download :
https://github.com/appgurueu/MTPC-Release
On GitHub now !
Sourcecode/GitHub :
https://github.com/appgurueu/MTPC-Source/tree/master
Licensing :
WTFPL
MTPC reworked !
Changelog :
- made much much much more efficient
- added Crawlers option
- added more detailed help
- made release file much smaller -> Release isn't hosted on Google anymore !
It may appear very very small, but many buttons make new windows pop up - and on these windows, there are also some buttons....
Enjoy !