The most of you already know that BlockMen has left Minetest and so all of his projects won't get any updates anymore. I want to keep this game up to date. :)
See
viewtopic.php?f=15&t=7243
for information about the orginal game! (I hope that was clearly enough)
Story:
A long time ago there where trees, grass and the ocean. But that is all gone, everything that is left is a WASTELAND and
YOU!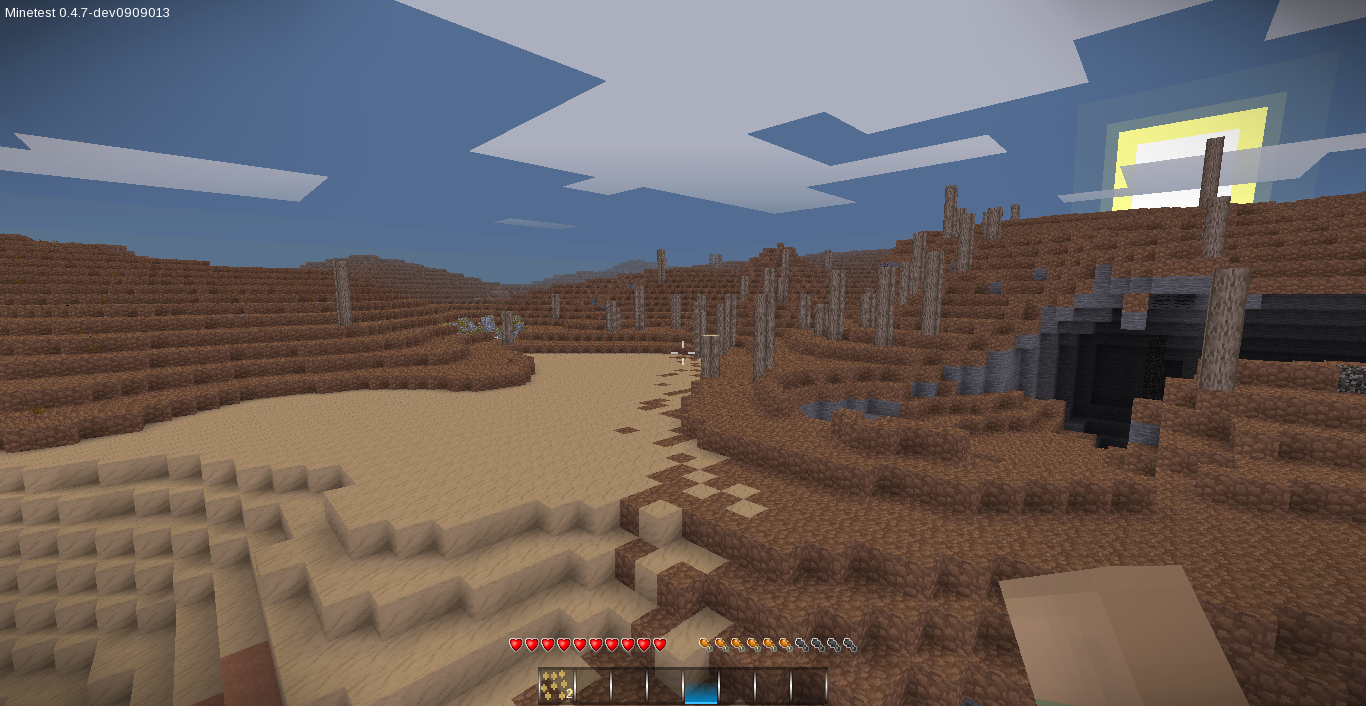 How to play:
Your only chance to survive are the ruined houses you can find in the world. There you can find usefull stuff to survive: Food, water, seeds and even saplings. But you wont find that in every ruin. Some contain just food and just rarely you can find water or saplings.
Seeds can rarely be dropped when digging dry shrubs, wood can be get from the dead trees or from ruins.
Keep in mind, you must eat or you will starve. And hunger comes faster than you think.
Changelog:
Latest Version:
- Improved Fences (compatible with MT 0.4.13 and earlier)
v0.6.4 (30.04.2016):
- Updated some textures
- Fixed some minor bugs
- Added sheep and chickens
Notice:
The newest version is only for Minetest 0.4.13 or later
I'm planning to rewrite the game on a Minetest TNG base. Wasteland is based on the 0.4.7-dev Minetest Game at the moment.
For this game you
must
use the
v6 mapgen
!
Download:
Latest Version (MT 0.4.13):
(.zip)
,
(.tar.gz)
Version 0.6.4 (MT 0.4.13):
GitHub (.zip)
,
GitHub (.tar.gz)
Code is on
Github
!
License:
Code: GPLv3.0+
Most textures: CC BY-SA 3.0
Playing without installing?
You don't want to download the game, but want to try it out? - No problem! Just join my Wasteland Server:
mt.lnj.li, Port 56765
Notice: This game is not finished yet. There may be issues, if so plz report them.
This post is based on the original Wasteland post by BlockMen: viewtopic.php?f=15&t=7243