I wanted to have some nice graphs to show how minetest developed.
These Statistics are based on the fetches to the official minetest serverlist.
The statistics are generated from 10 day logs.
So these statistics are NOT exact and can have huge inaccuracy.
Total Fetches in this 10 days.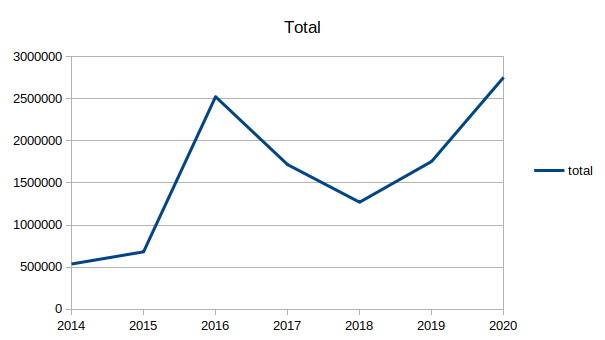 Ipv6 getting more and more used...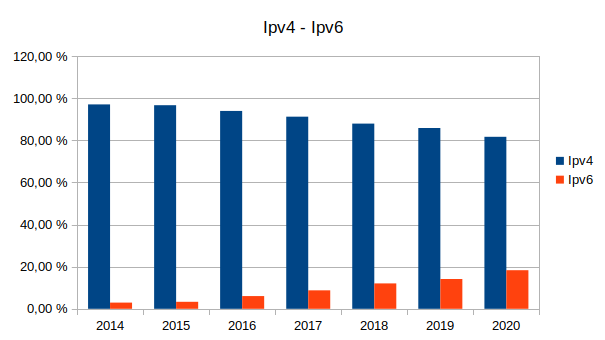 Comparing the Ingame serverlist and the server.minetest.net website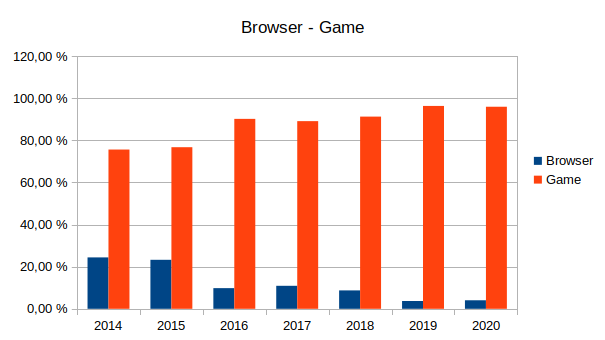 Linux vs. Windows vs. Apple-Stuff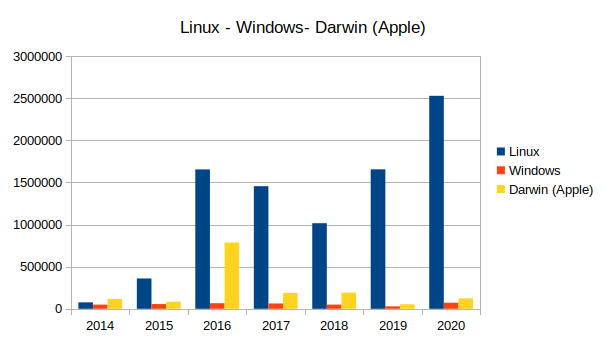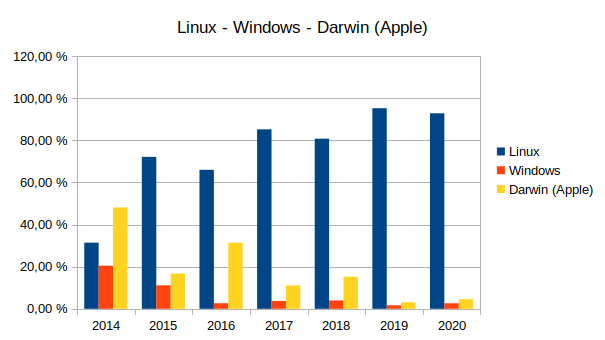 Android vs. iOS
There is no official minetest client for iOS currently.
All iOS clients are unofficial forks mostly containing advertising.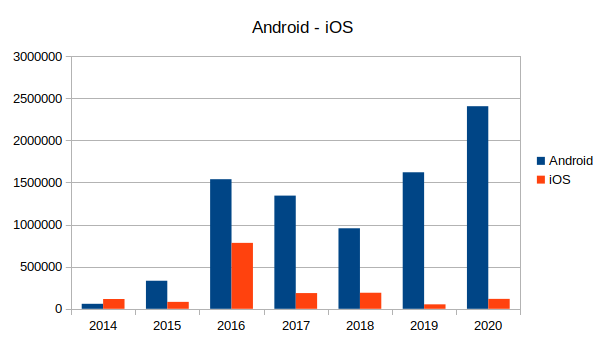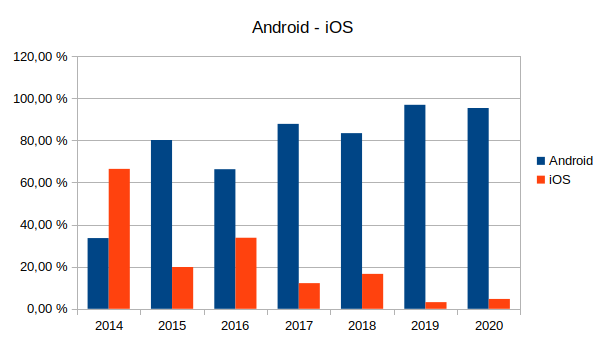 Desktop Players vs. Mobile players
Pros vs. Noobs
All Devices with ARM Architecture are counted as Mobiles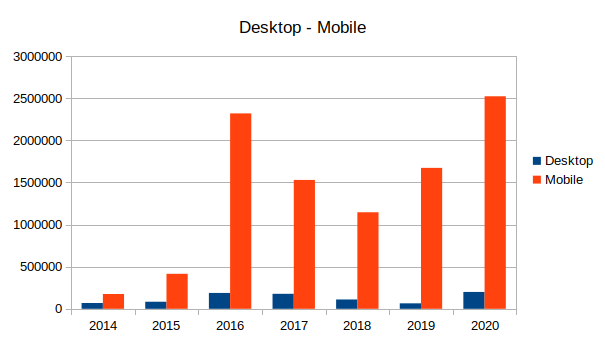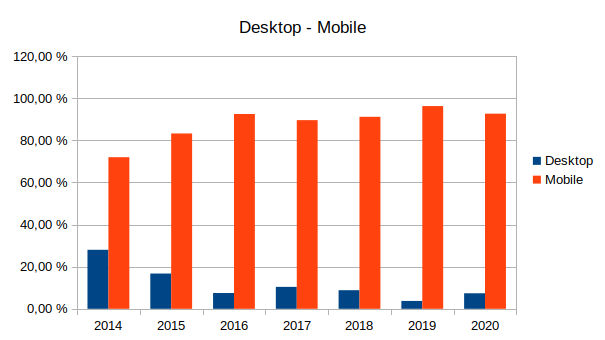 Some 0.4.x and 5.x comparison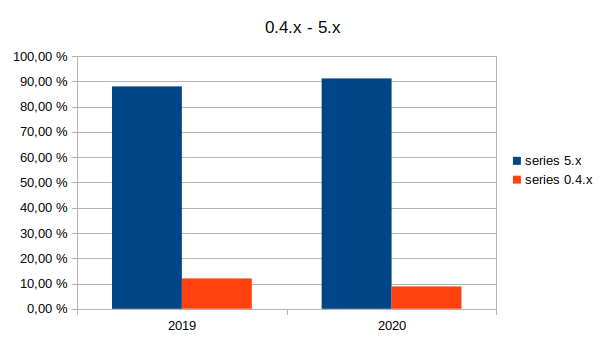 Versions used 2020
You can see one minetest or fork version at 0.4.13 which seem to lose updates.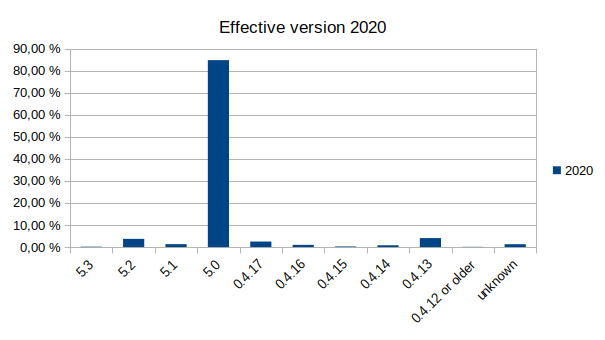 In the last 3 years...
Shows how players switch to the new versions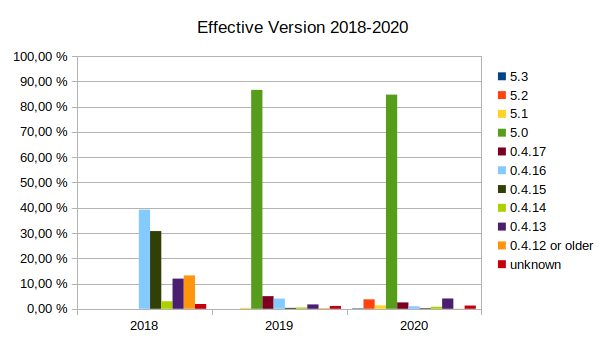 I wonder why so much players are stuck at 5.0.
This is the Protocol Version spread which shows that a lot of players are version 36
Version 36 were never released! So this seems to be either a bug or a hyper popular fork.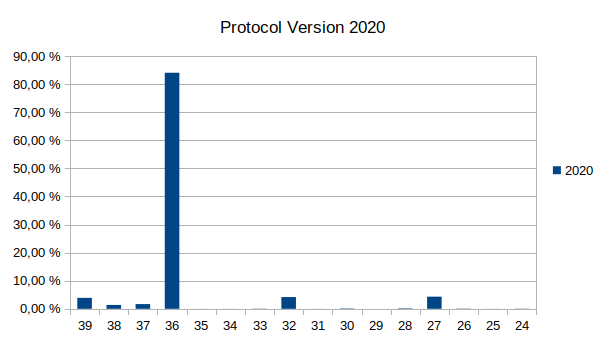 There are a lot of factors which have a impact on these statistics and makes it less exact.
For example Multicraft got it's own serverlist so they disappear in the statistic
If you see any mistakes just let me know so I can fix them :)
Thanks to sfan5 for the serverlist log extraction
Source
What else do you want to see?