After I reinstalled minetest,the game grew really slow.
Screen shot: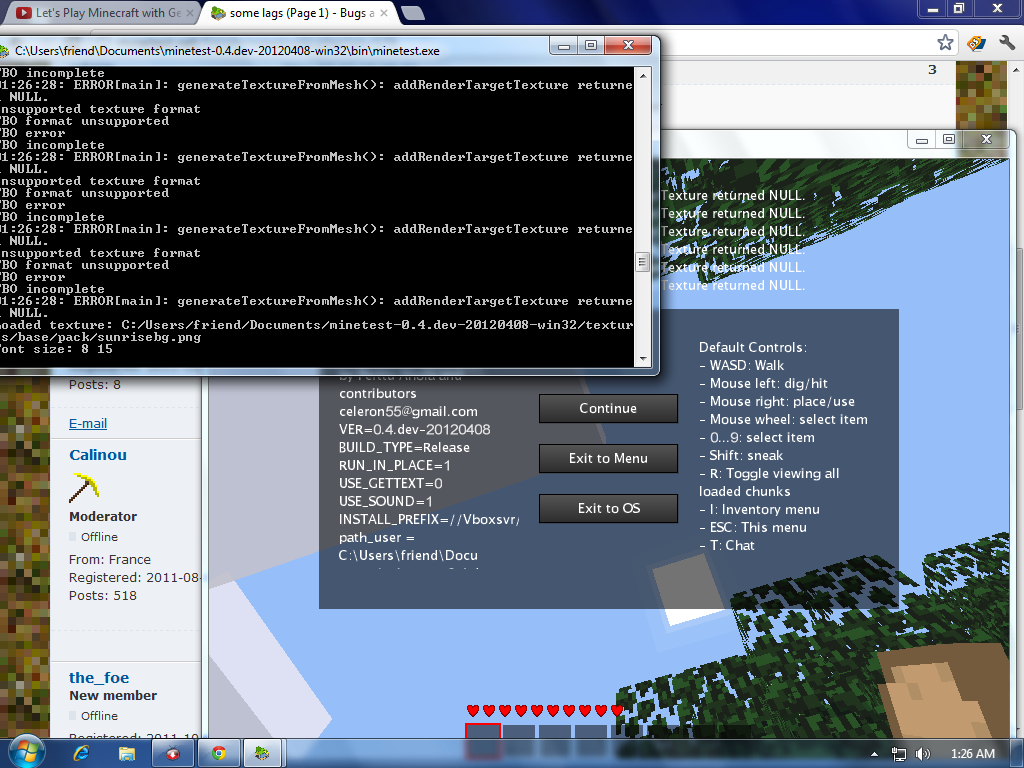 I have allready tryed to reinstall.
Paddle faster,
I HEAR BANJOS!!!!!!
---
Moderator
Posts: 3162
Joined: Mon Aug 01, 2011 14:26
GitHub:

Calinou

IRC: Calinou
In-game: Calinou
Location: Troyes, France
Contact:
Try to disable Aero (= Windows' window effects and stuff).
---
---
---
Users browsing this forum: No registered users and 3 guests