Hello, I'm using minetest under Linux Mint 11 amd64. The controller of my graphics card (or what lspci says):
VGA compatible controller: Intel Corporation 82945G/GZ Integrated Graphics Controller (rev 02)
Well, the problem is that minetest's screen randomly (mostly at night or in dark places) turns black like this (without the mouse):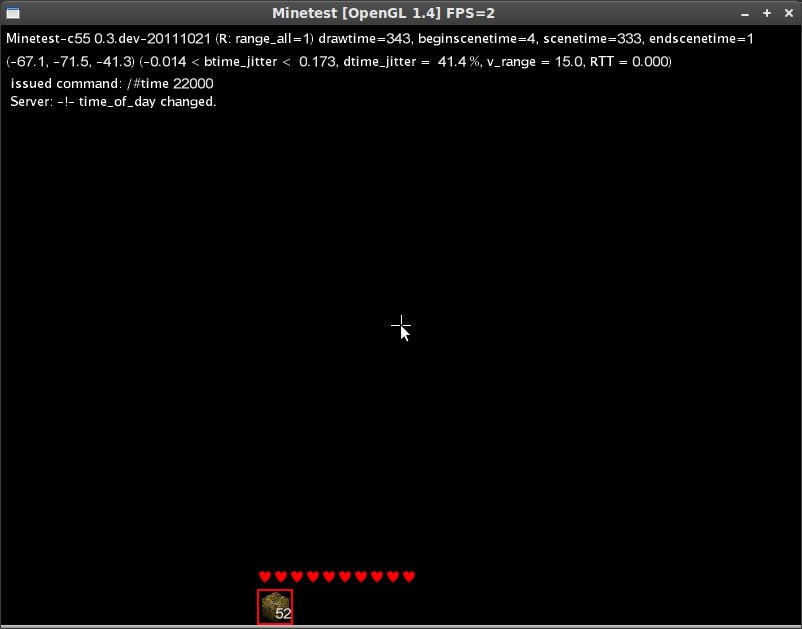 I can still open the menu and disconnect or close it, but that user can never play again.
I have tested it with minetest-c55 (development and stable, compiled form source and form ppa), and minetest delta, it happens with all of them. I don't think it's minetest's fault, but it is the only program which I have this problem with, so it has to be related with it.
Am I the only one with this problem?
EDIT: Sometimes it happens at midday, so it is not related with "light"
EDIT: I get buried