This is a controller for the traffic lights from
streets
(version 1 or 2 works, version 2 recommended) or
roads
.
It's available in both a pole-mount version: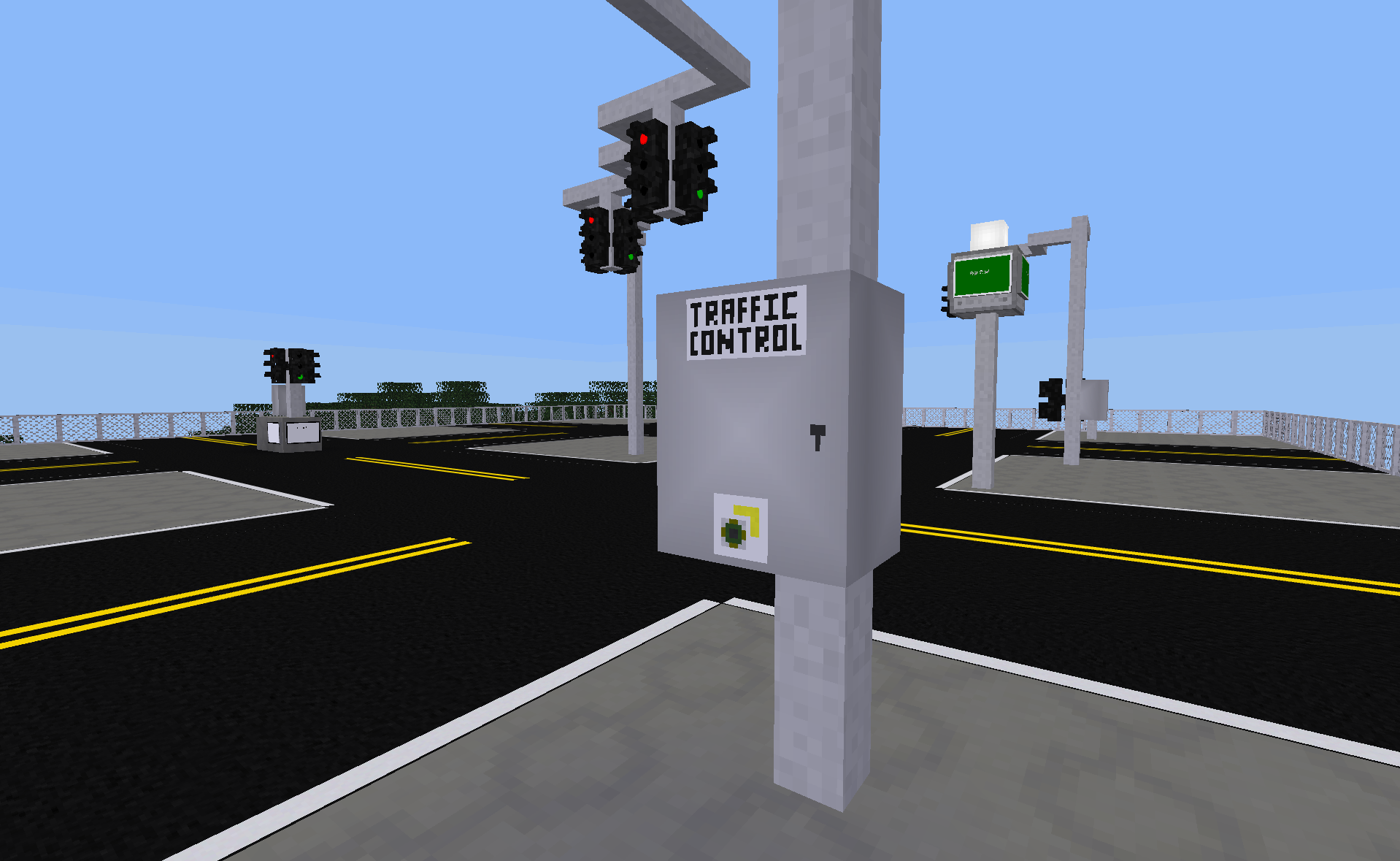 and a NEMA-ish cabinet version: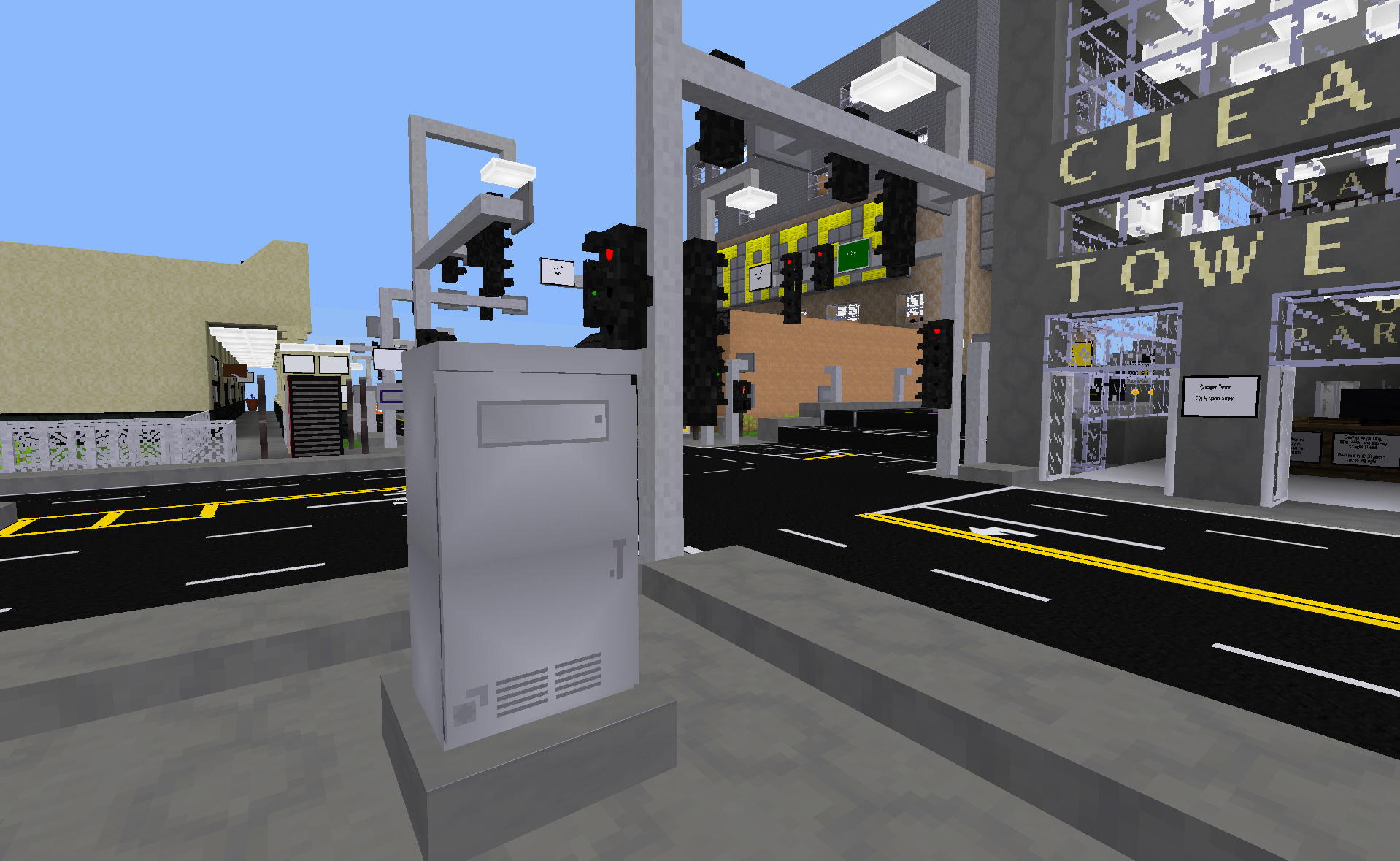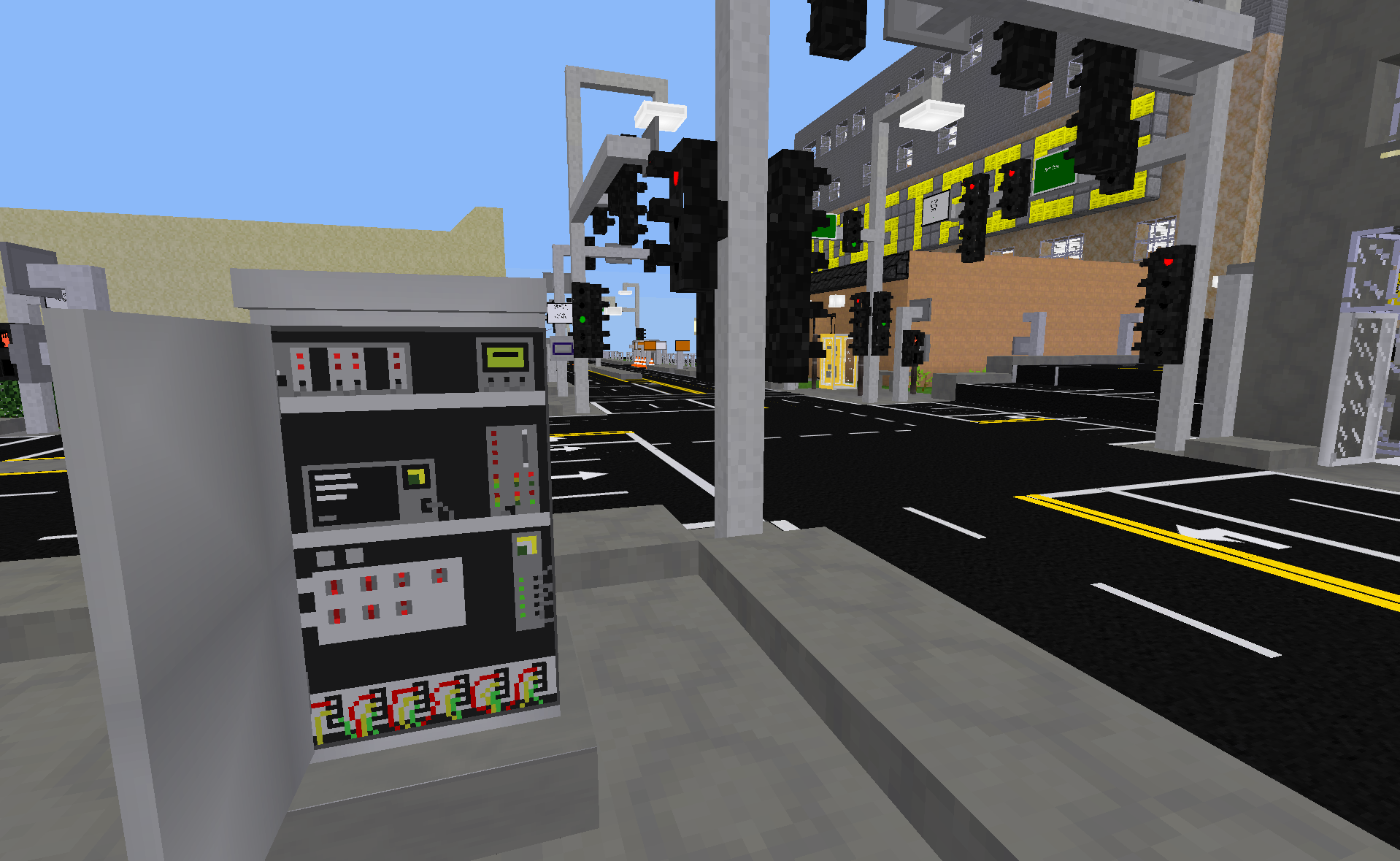 Both of them support the same features, including but not limited to:
GUI configuration
Adjustable timing
Optional detector support
Left turn and pedestrian signal support
Flashing yellow arrow support
Density control (through movement only)
Preemption
Traffic counting
Fault logging
Full hardware compatibility with the older TrafficNeXt 3+ and LTC-4000 controllers
Instructions:
The pole-mount version is designed to attach directly to a pole from streets or roads, and the digiline signals will travel through the pole. The cabinet version can have digilines connected directly, a pole running next to it, or a digilines distributor (again from streets or roads) two nodes below.
To access the menu system, right-click the controller. The cabinet type needs to have its door opened first (left-click). You can then change settings as desired, although the defaults are suitable for a 3-way or 4-way intersection with no left turn or pedestrian signals.
Each approach to the intersection is assigned a letter (click "Menu" and then "Monitoring" to see a diagram). The traffic lights should be on the following digilines channels:
"a" - Straight-through on approach A
"b" - Straight-through on approach B
"c" - Straight-through on approach C
"d" - Straight-through on approach D
"at" - Left turn on approach A
"bt" - Left turn on approach B
"ct" - Left turn on approach C
"dt" - Left turn on approach D
"ap" - Pedestrian crossing
across
approach A
"bp" - Pedestrian crossing
across
approach B
"cp" - Pedestrian crossing
across
approach C
"dp" - Pedestrian crossing
across
approach D
Detectors can be anything that will emit a digilines signal on the proper channel, however the digilines player detectors and buttons from
digistuff
are recommended. They should emit signals on these channels:
"detector_a" - Straight-through on approach A (optional, but traffic will be counted if present)
"detector_b" - Straight-through on approach B
"detector_c" - Straight-through on approach C (optional, but traffic will be counted if present)
"detector_d" - Straight-through on approach D
"detector_at" - Left turn on approach A
"detector_bt" - Left turn on approach B
"detector_ct" - Left turn on approach C
"detector_dt" - Left turn on approach D
"detector_ap" - Pedestrian crossing
across
approach A
"detector_bp" - Pedestrian crossing
across
approach B
"detector_cp" - Pedestrian crossing
across
approach C
"detector_dp" - Pedestrian crossing
across
approach D
"preempt_a" - Preemption for approach A
"preempt_b" - Preemption for approach B
"preempt_c" - Preemption for approach C
"preempt_d" - Preemption for approach D
Dependencies: default,digilines
License: Unlicense
Download:
ZIP
or
Git