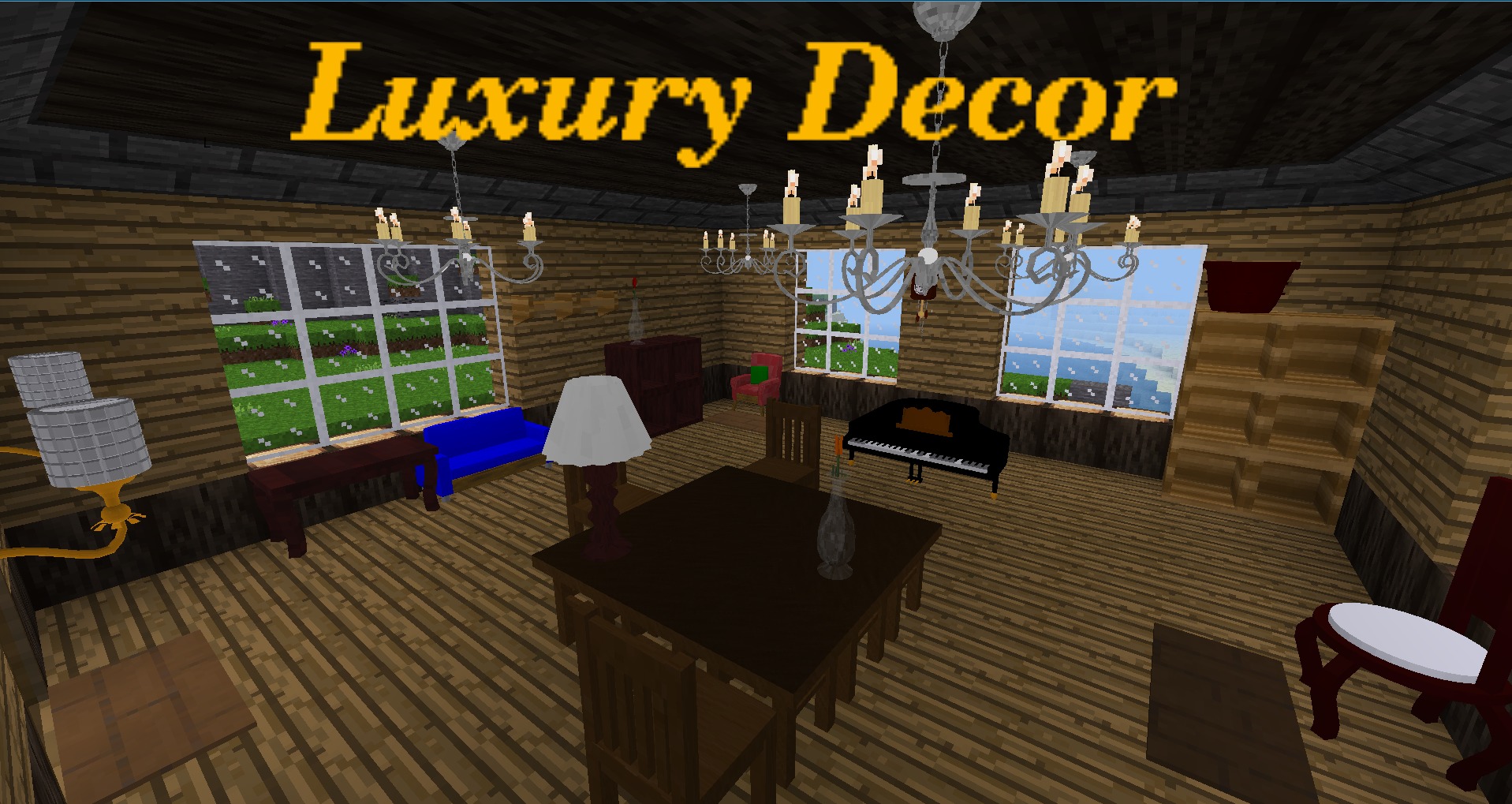 Current mod version: 1.1.5
[25.08.19]
Description
This mod is intended to add large amount of various precious furniture elements, decorations of different course and exterior stuff. The mod title itself doesn`t say about all components are luxurious, because there is still simple style of the furniture. Just it says about the enrichment of diverse furniture (kitchen, bathroom, living room, bedroom, corridors, exterior and decorations) and each one with different styles! Currently the mod presents you a few sorts of chairs, tables. It also contains one style of kitchen, armchairs, sofas and footstools. Note, not all items are craftable, unfortunately.
Notice:the most furniture stuff are missing now and also there`s no any decorations and exterior that i planned to add in next releases.
Mod Features
Fine models and textures.
Kitchen cabinets can be visually opened and closed (sometimes it causes a bug when put items disappear on double opening)
A player can sit the chairs and sofas
Sofas and footstools will be connected between themselves if click it sideways
Many (not all) items are ensured with different functionability (opening/closing cabinets (also visually), bedsides, table lamps are able to be switched on/off and etc.)
Crafting & Cooking Recipes
TODO list
Here is a list with planned stuff below that considered to be added in next updates.
Version History
Version Compatibility
5.0.0 and up.
Mod Dependencies
default
Mod License
MIT
Browsing and downloads
Github repo:
https://github.com/Andrey2470T/luxury_decor
ContentDB:
https://content.minetest.net/packages/A ... ury_decor/
Gallery
A player is in the kitchen: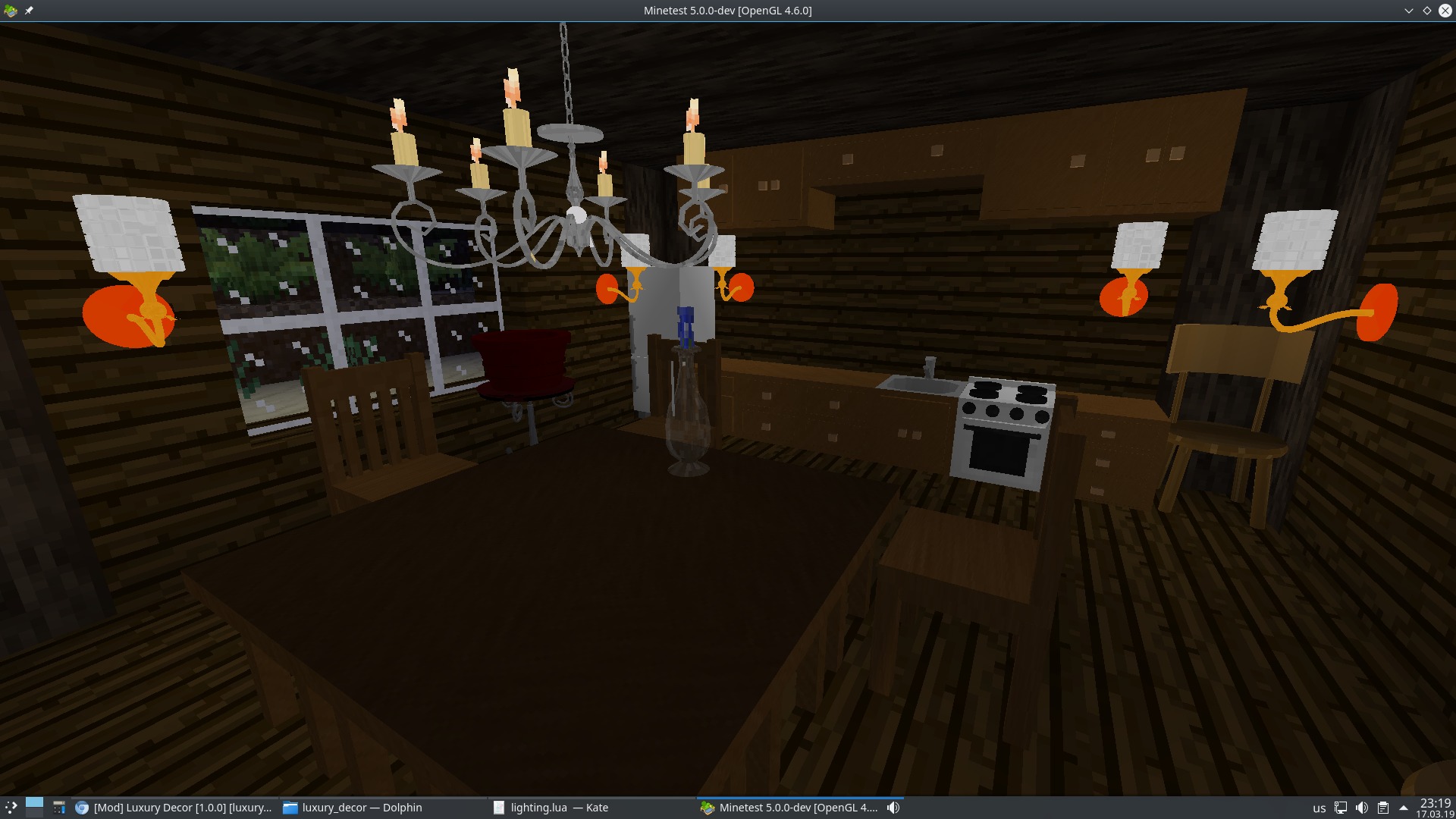 A player has opened a drawer of the kitchen cabinet: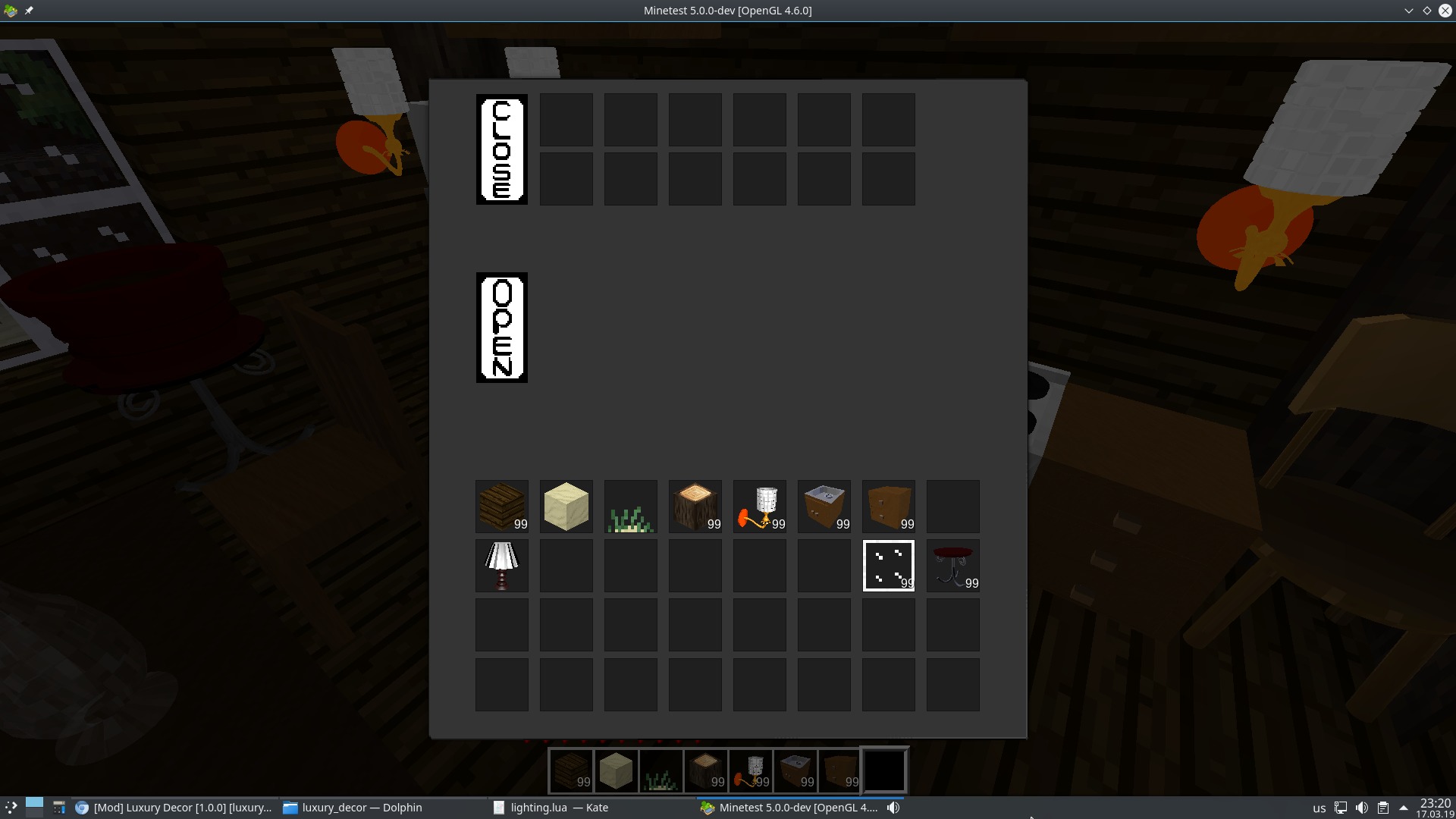 Visually: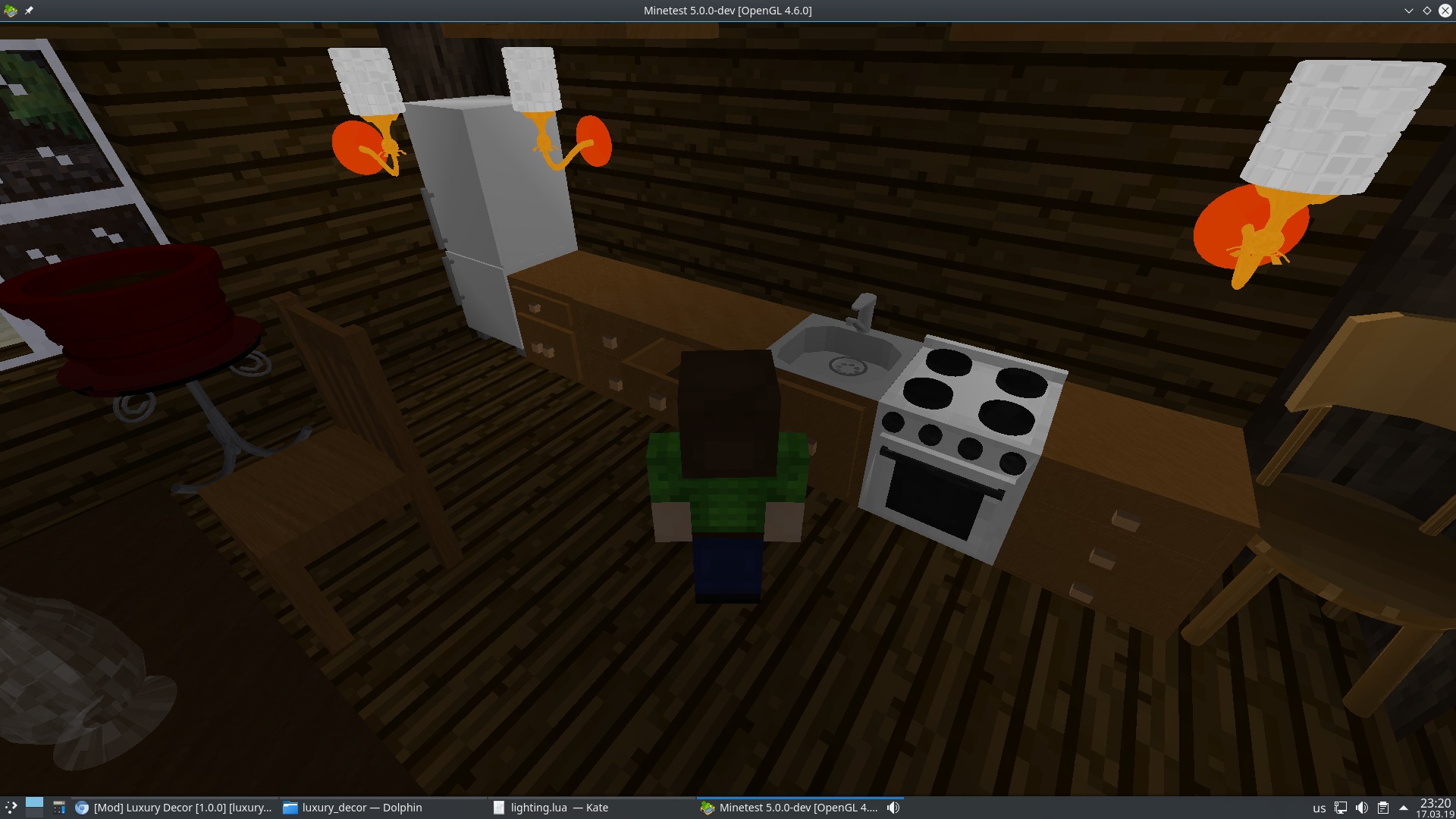 A player has opened a fridge: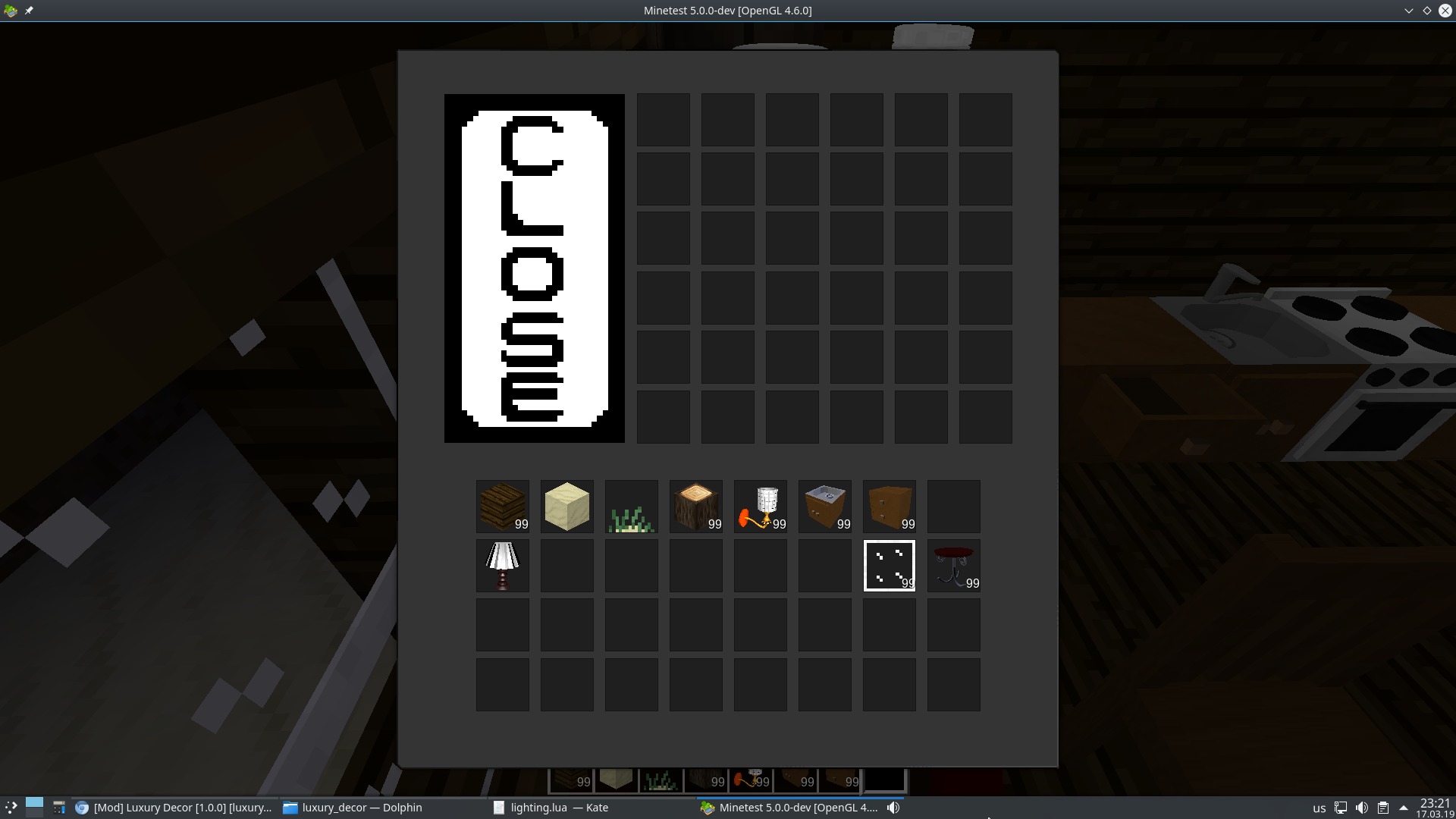 Visually: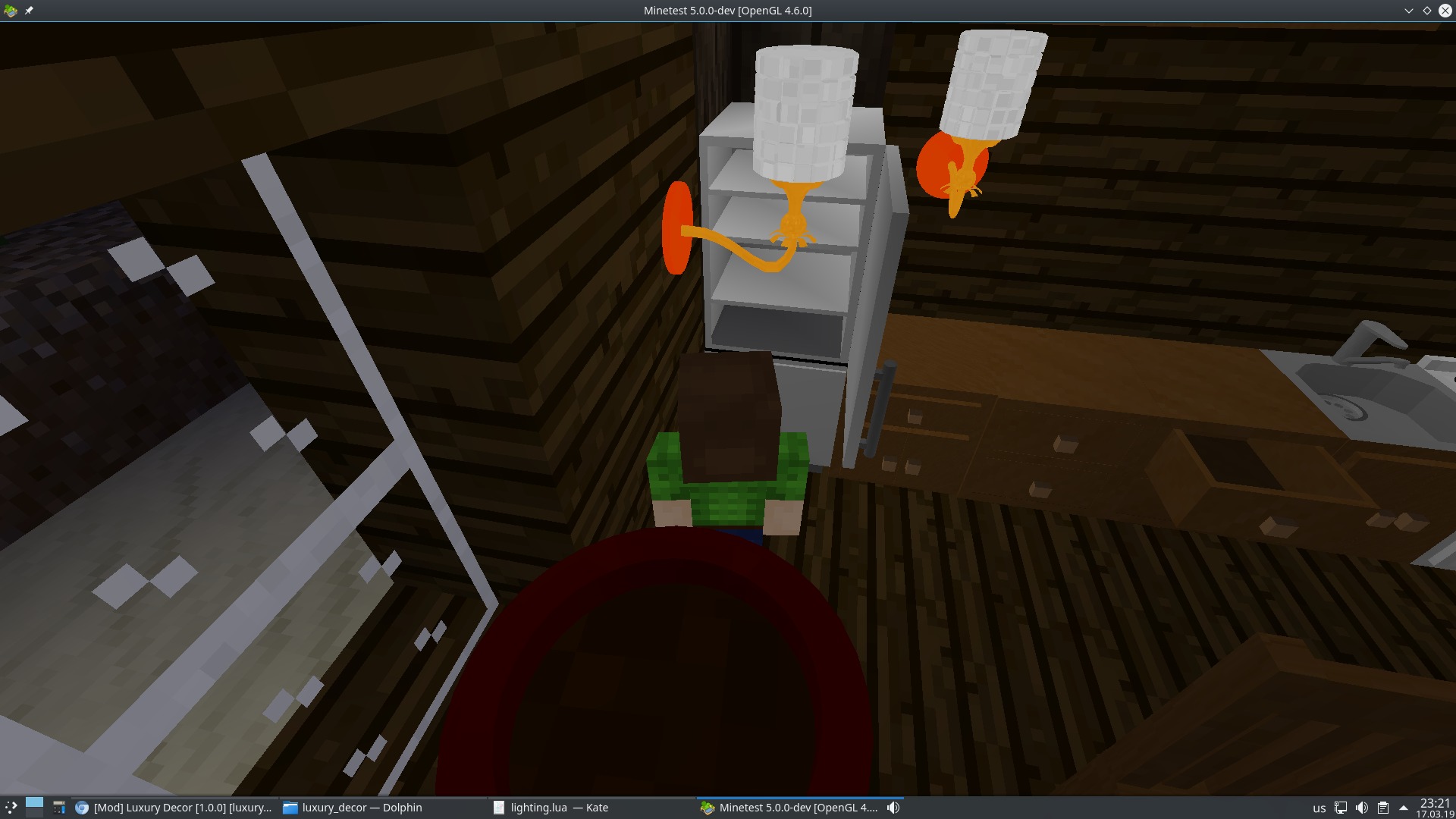 A player is in the living room: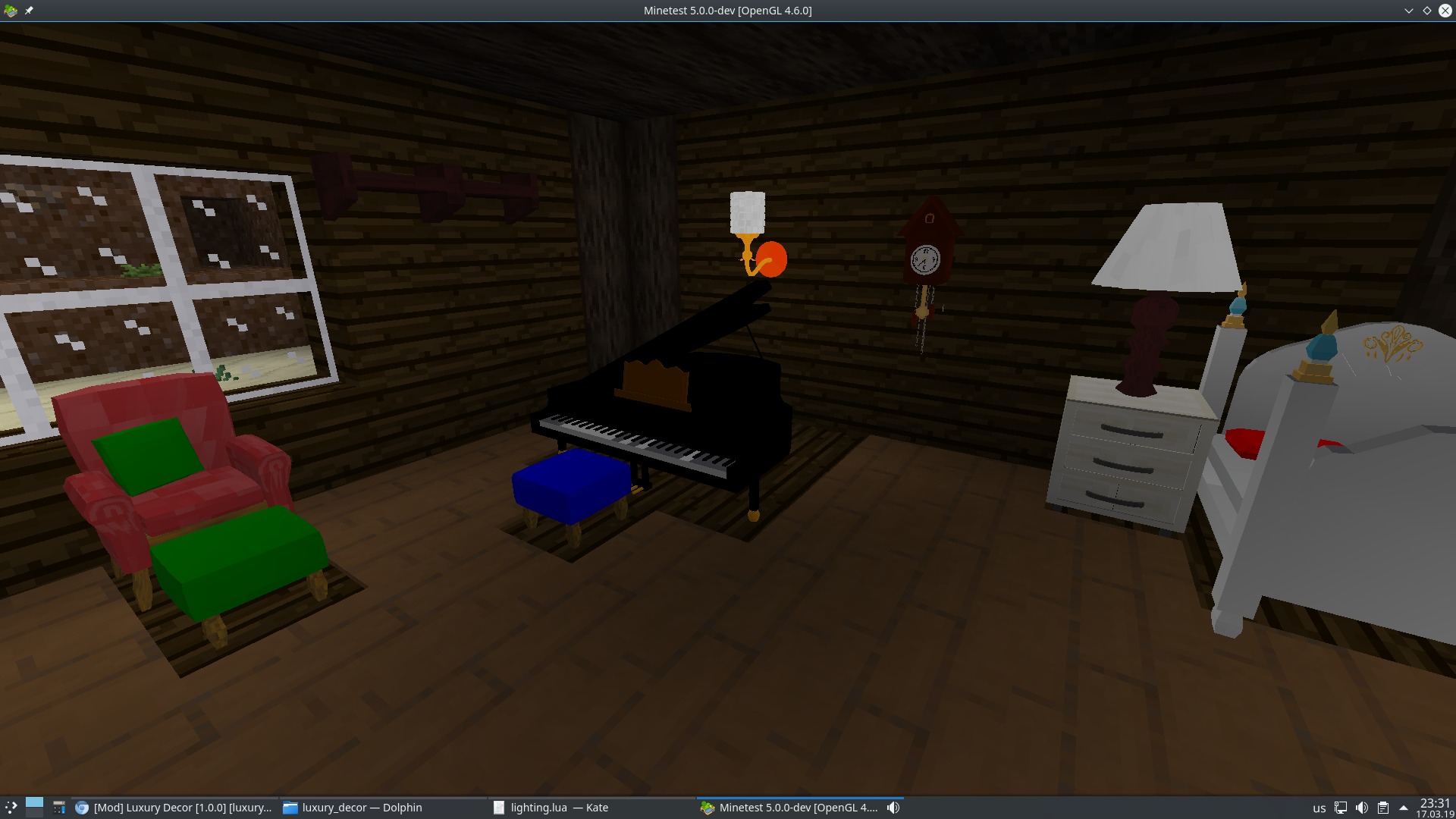 A player is looking at the grand piano: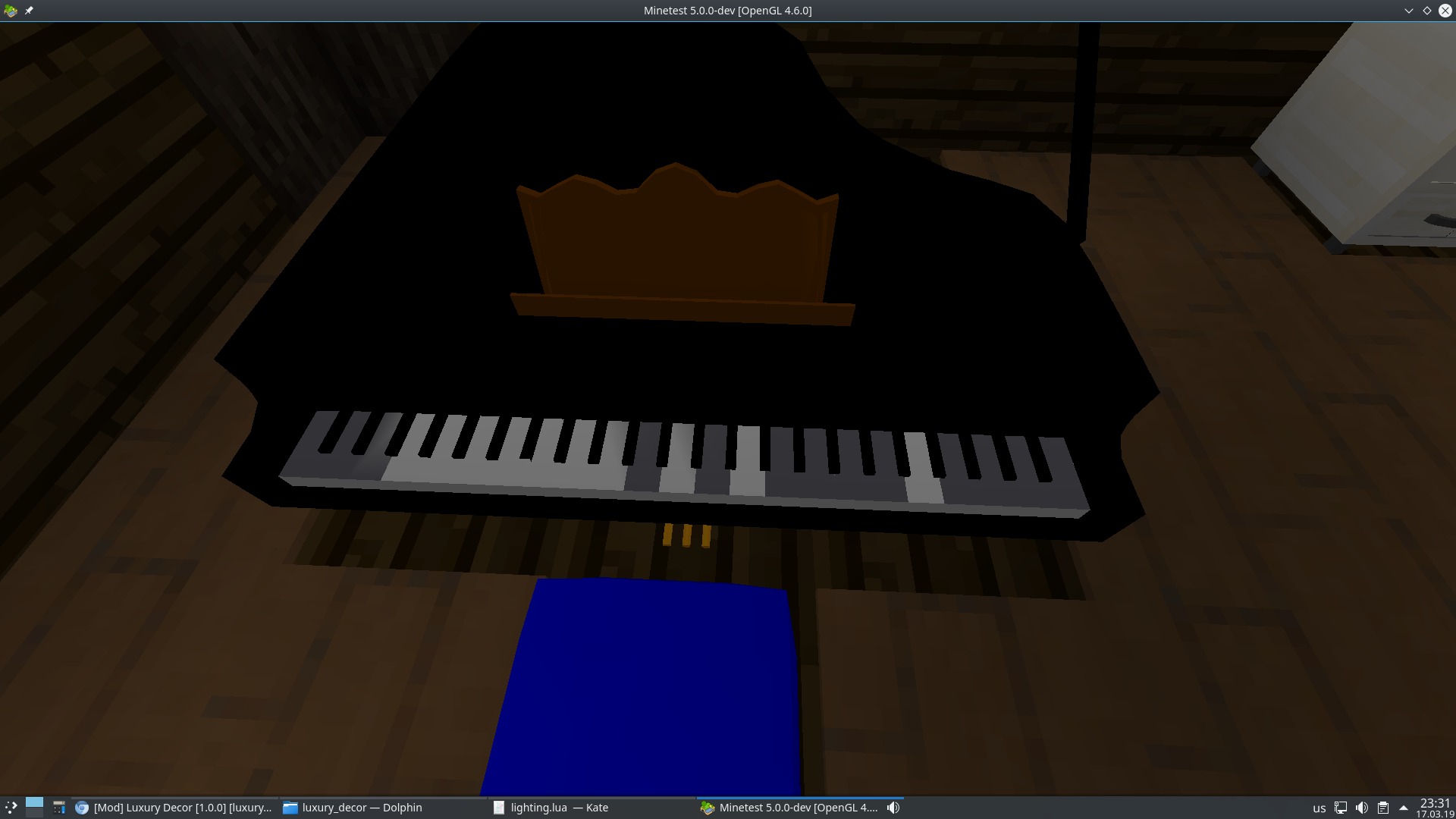 A player is looking at the royal double bed: