[GAME] Moontest! (Back from the Dead!) [GAME]
Posted:
Wed Mar 27, 2013 20:20
NOTE: Don't bug me about this, it's Amaz's now, go bug him :P
Moontest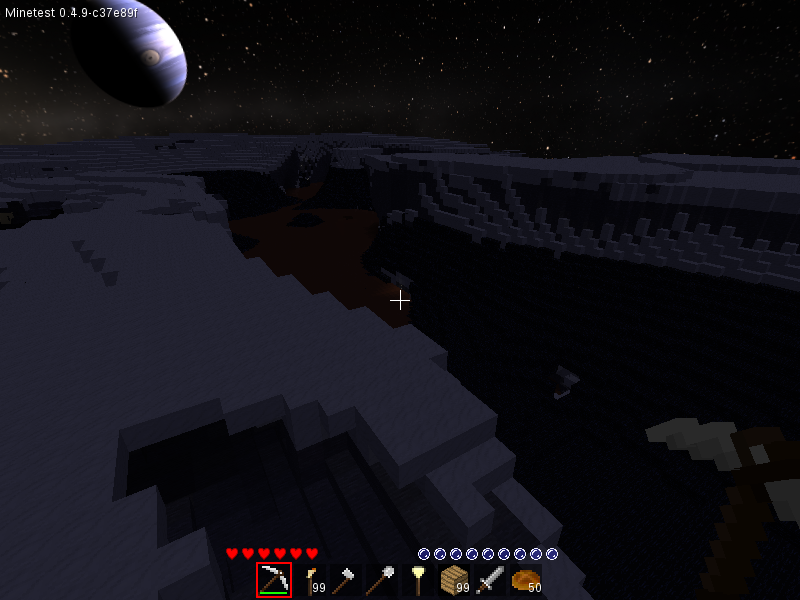 Hello everyone, this is a game for minetest called
Moontest
.
...More information about mod here such as crafting and gameplay...
Contribute
Any help (scripting, meshes, textures, client dev, suggestions) is strongly encouraged!
Licence:
Textures:
CC BY-SA 4.0
Code: Various (stated in readme's)
Installation:
Unzip the file and place the textures folder into
minetest/games
Download:
https://github.com/Amaz1/moontest/archive/master.zip
Browse the code on GitHub:
https://github.com/Amaz1/moontest