A while ago, I ran into a bit of incomfort with MT, so i decided to change MT to look the way it supposed to look and to be. And this isn't supposed to be MT at all... Dwarves should do it.
Did I ever tell you that you are invited to MadHatter's tea party?
Dwarves 0.8
(initiate!) (not sure this link works :D)
Dwarves 0.9
(mithrilling)
Dwarves 0.9.1
Dwarves 0.9.2
Dwarves 0.9.3
Dwarves 0.9.4
(honeymoon)
Dwarves 0.9.6
(cold update!)
Dwarves 0.9.6.1
(fixy thingy)
Dwarves 0.9.7
(need4spd)
Dwarves 0.9.8
(shrinking potion)
Dwarves 0.9.whatever
(yes, this
was
latest)
Dwarves 0.9.(9)
(46 things to see)
Dwarves 0.9.9.1(9)
Dwarves Latest
(gitty hubby)
Installation
You download dwarves_game-master from github and place it in the games folder.
When updating, installing a newer version, you delete the old version and make fresh install.
Changes:
default changes:
Sounds
Textures (most of the default)
expanded steel/iron stuff. now iron is received from ore, steel is crafted or found.
MESE (as Military Enveloped Special Equipment) gives you by chance from 1 to 4 ingots:
- Gold (moreores)
- Silver (moreores)
- Lead (moreores, instead of mithril)
- Copper (moreores)
- Ebony (dwarves)
- Steel (dwarves)
- Pobe (dwarves)
- Mithril (dwarves)
- Iron (default)
Leaves drop apples.
Torch, Papyrus, Cacti fall.
Cacti do damage.
dwarves mod:
Beer (dwarf is not a dwarf, if he can't drink beer!) and cider brewing. (in a boxy barrel! :D
fixed
) currently is infinite and a bit cheating, but in future i plan to code a way of water running out and refilling the barrel.
Charcoal.
Glass Lamp.
Daggers of two kinds: Ebony and Steel
Ores:
Ebony
Obsidian (as an ore, yes.)
Diamond
Ruby
Sapphire
Emerald
Mithril
Alloys: (Allonsy!)
Steel (iron+coal)
Pobe (
http://en.wikipedia.org/wiki/Pobedit
) (steel+coal) only axe, sword and something else, which will remain a secret for now.
Brass (iron+copper)
Cast iron (iron+charcoal in an interesting way...)
Adamntium
Little pieces of silver and gold, for jewelery, wip as well...
Ebony is like other ores (e. g. Iron) — you get a lump, you cook it, you make stuff.
Obsidian a bit another way — you get chunks, which you combine and get a block. Then, you use it for crafting and building.
Steel, Pobe and brass are like usual ingots. Steel and pobe are used for crafting tools. Brass is not at the moment.
Cast Iron is a block. VERY(and i'm thinking of making it stronger) strong one.
license:
CC-BY-SA
0.9 changes:
Durin's axe (
http://screenshot.su/img/e4/a0/46/e4a04 ... b5e5ad.jpg
)
Mithril (ore, only armor)
Adamantium (alloy = pobe + mithril + diamond + steel, best tools in the game, a bit slower than original mese)
ore generation reduced, hopefully
weed (farming mod) + dirt = dirt with grass
future changes will be as just new posts.
And screenshots, of course ;)
64x Pack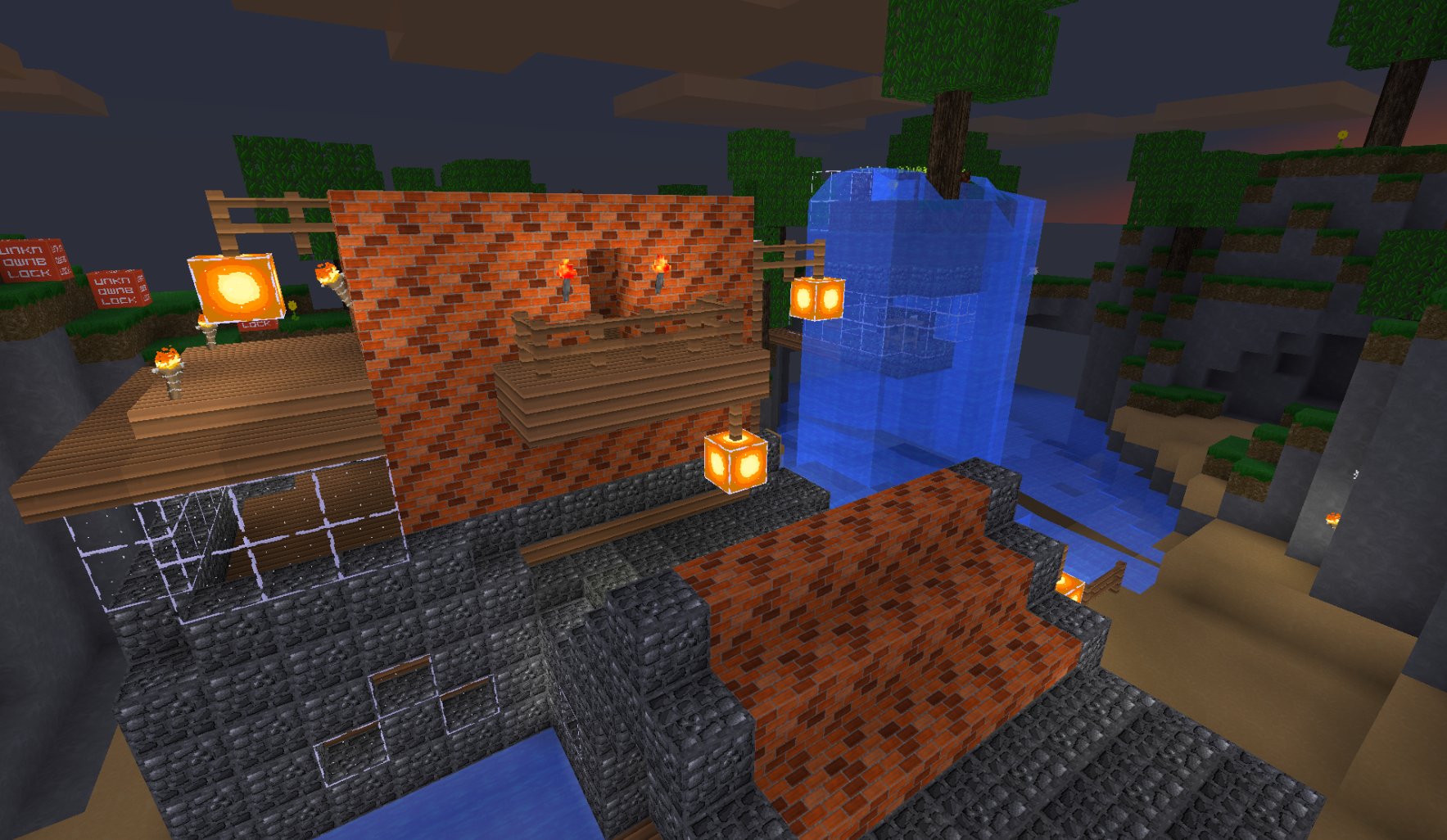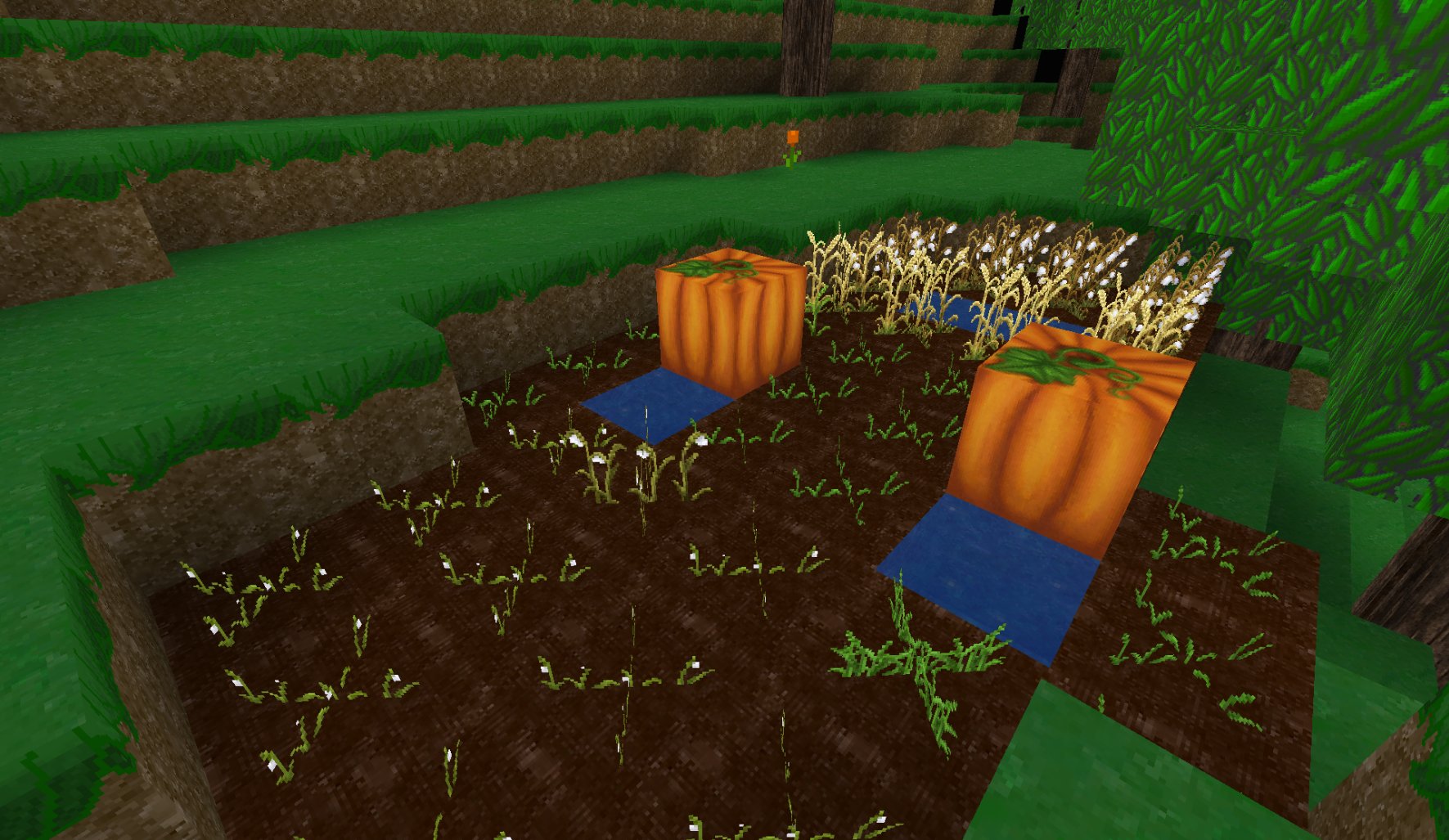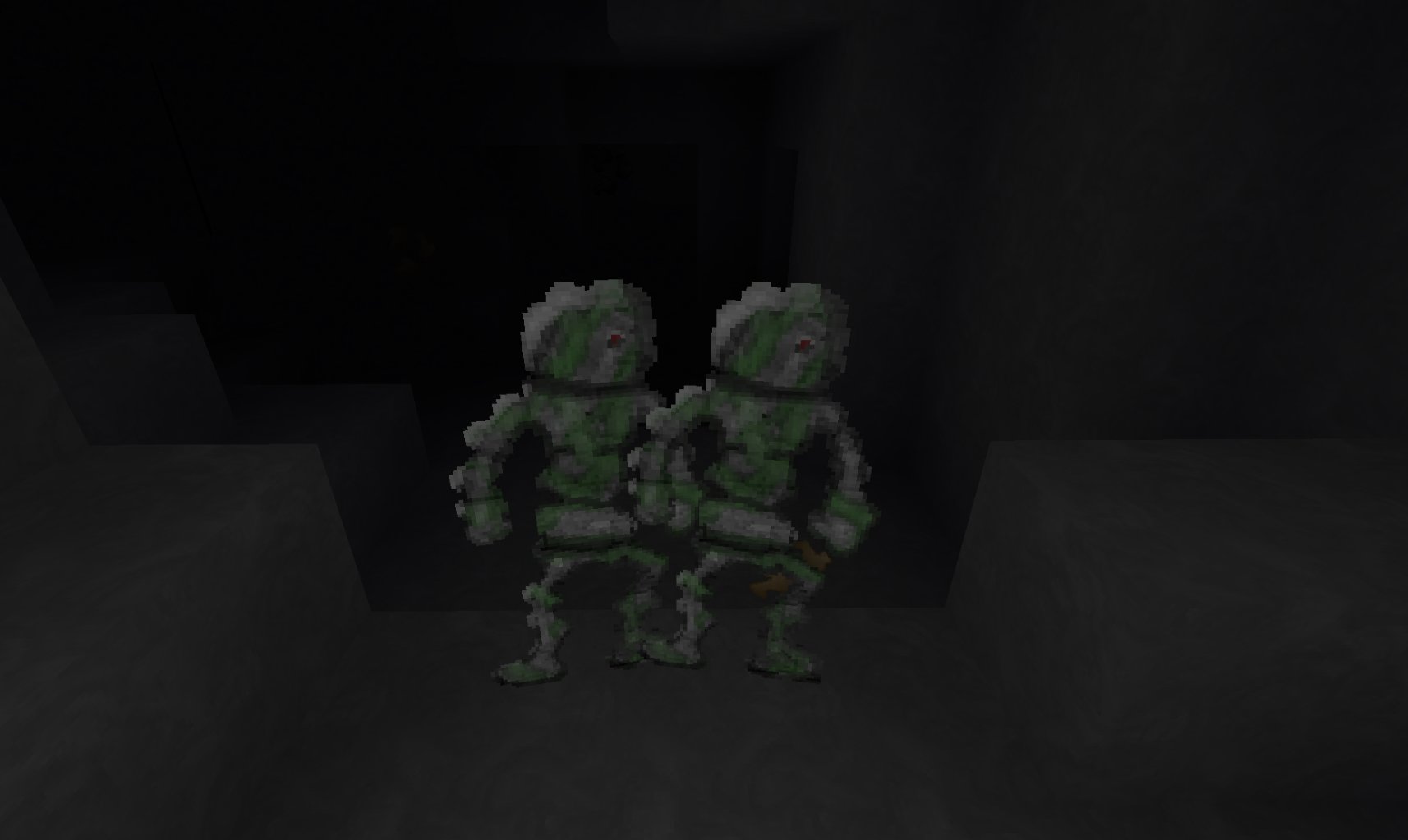 16x pack
more screenshots(16px):
http://forum.minetest.net/viewtopic.php?id=4402
i put this in the end, so hopefully all will see :)
I want to say thank you to certain people:
Eka-deilume (aka Eka) - friend of mine, an artist, who drew most of the items for me.
Terrasim - also a friend of mine, an artist, who drew a couple of item textures.
Cornernote - wiki creator :)
jordan4ibanez - code contribution!