This is my first mod, so please don't be critical. I am open to ideas/suggestions.
This mod adds camouflage blocks to the game.
The Camo Leaf Block:
It can be climed, and it is non solid.
The Camouflaged Ladder:
It is a ladder with a custom texture to make it camouflaged on tree trunks. Very hard to see if you aren't looking.
Possible Uses:
It doesn't look like it, but this tree has ladders on it, and some of the leaves have been switched with camouflage leaf blocks.
Recipies:
Camo Block: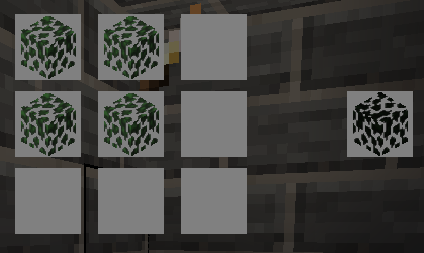 Camo Ladder:
Version 1.0
Download
License:
WTFPL
Thank you for trying my humble little mod!