Hi everyone,
I made a simple mod that implements "Glowstone". It's crafted like that:
stone stone stone
stone mese_crystal stone -> Output: 4 "Glowstone"
stone stone stone
Glowstones can placed anywhere and be used as alternative light source with a little higher lightlevel than torches. When block is digged it drops one "Glowstone", so you won't loose it.
Furthermore you can make stairs and slabs out of glowstone.
Screenshot: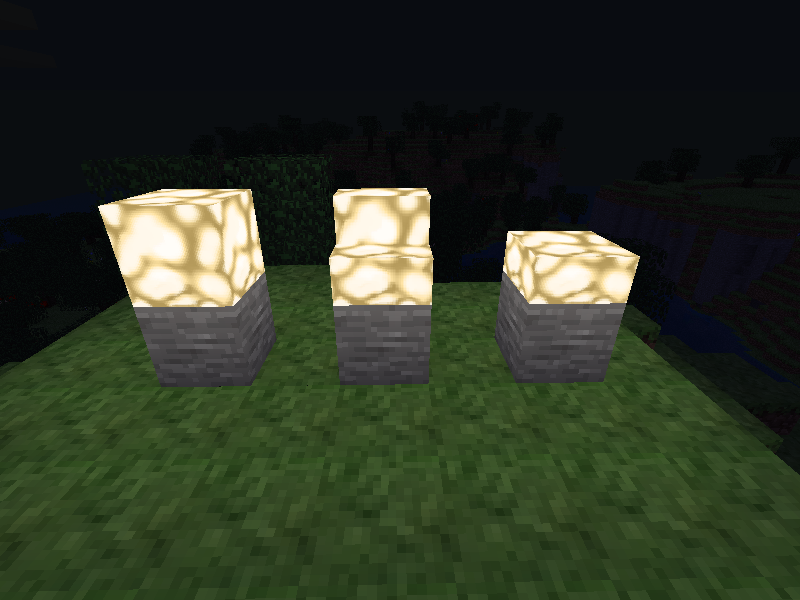 (added blocks)
Depends:
default
stairs (optional)
Download:
Version 1.2: Download
works with Minetest 0.4.5 or later
License:
WTFPL
Please give Feedback and ideas for improvement