Hi everyone,
this mod changes the players inventory to a really Minecraft similar, with more slots (9*4 instead of 8*4).
Like known from Minecraft you have a 2x2 crafting grid at inventory now. Furthermore a categorized creative inventory and support for
stu's 3darmor mod [0.4]
.
Left items in the crafting slots are always dropped infront of you.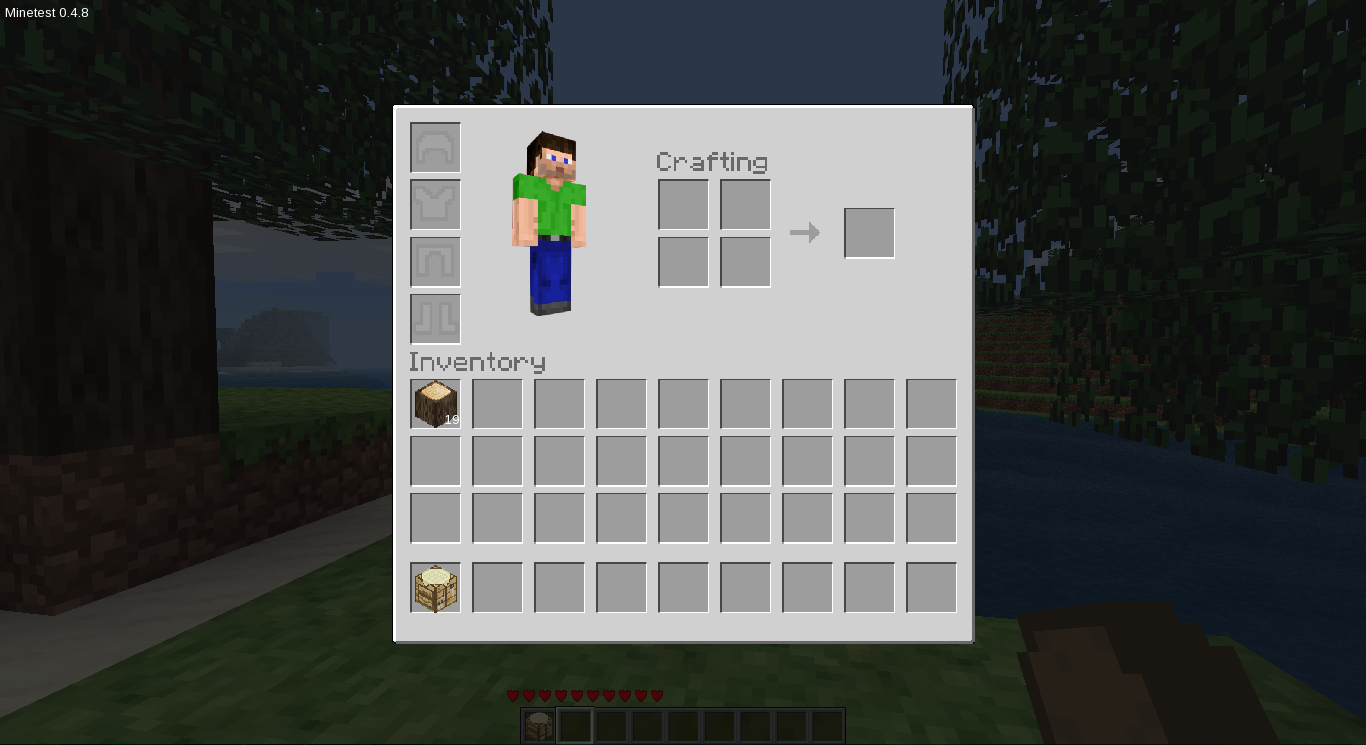 To use all crafting recipes you will need a workbench, which is crafted following way:
wood wood
wood wood -> Output: 1 Workbench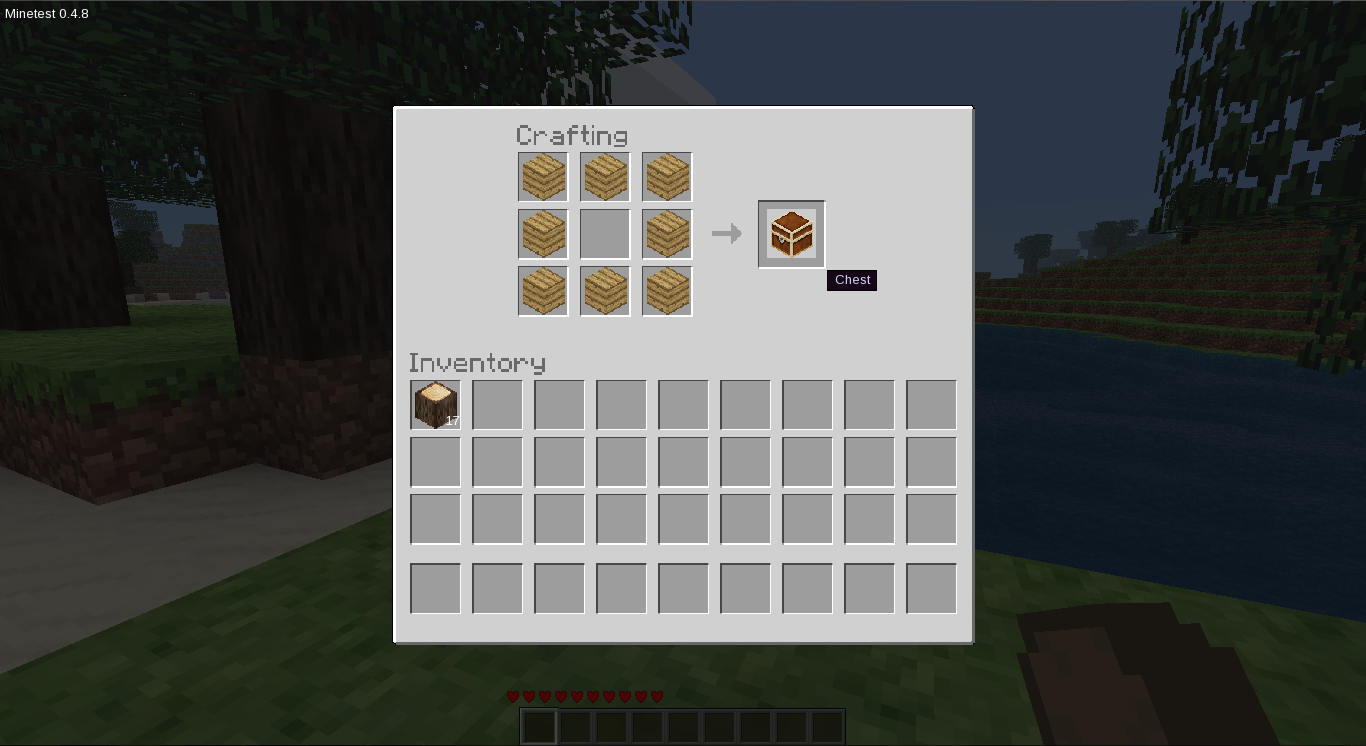 If items are left in the crafting field of the workbench when quitting the form they are dropped in front of.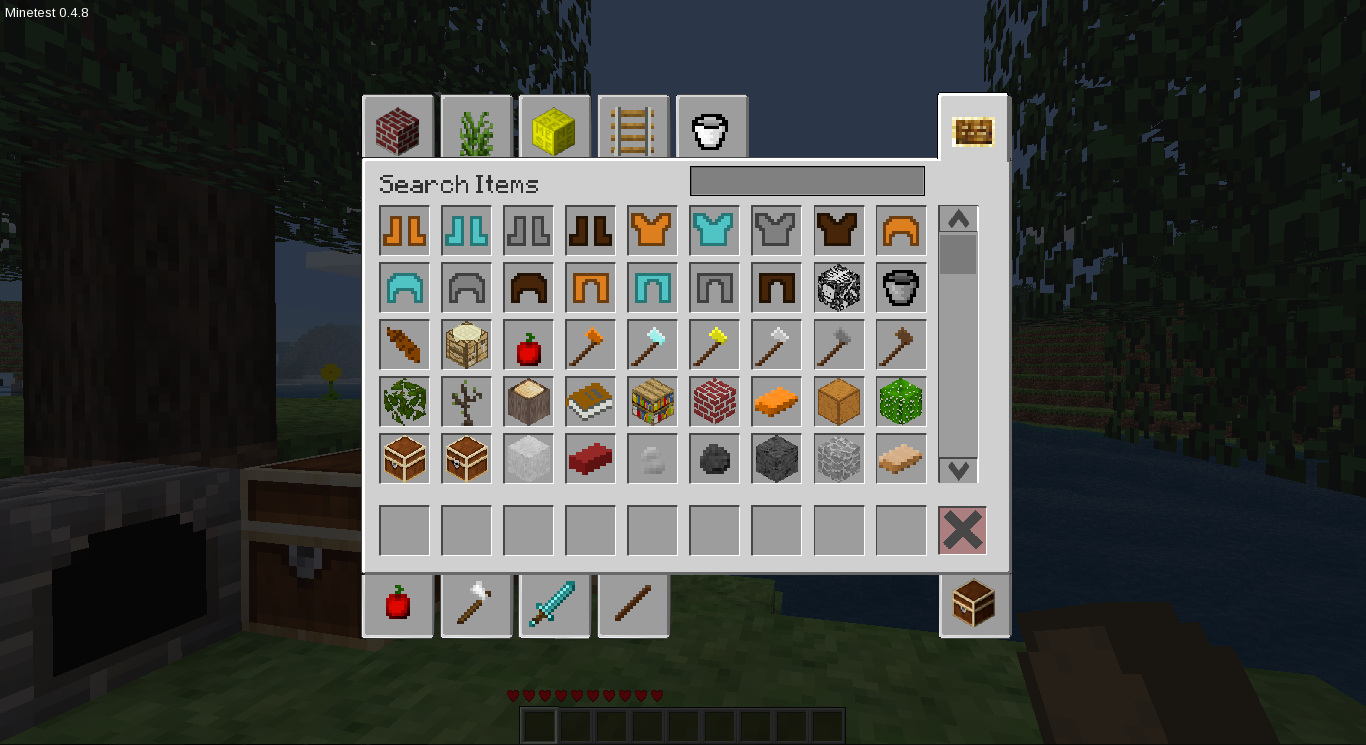 Furthermore you have reworked inventorys of chests (4 slots more) and furnaces (just one output slot) and a MC-like textured hotbar with 9 slots.
Image of chest inventory
Image of furnace inventory
Image of inventory player wearing armor
Depends:
default
Download:
Version 2.0.1: Download
(for Minetest 0.4.8 or newer)
Version 1.0:
Download
(for Minetest 0.4.7)
Notice:
- This mod is since Version 1.0 distributed in a modpack called "craftingpack", so
don't
rename it to "crafting"
License:
WTFPL
Video-Review by darket:
(very outdated)
https://www.youtube.com/watch?v=fssfKQ4iWqY
Please give Feedback and ideas for improvement