Hi everyone,
this mod adds Jukeboxes to Minetest. Currently there is just one type of disc, but 6 songs that are played randomly. (no loop)
Screenshot: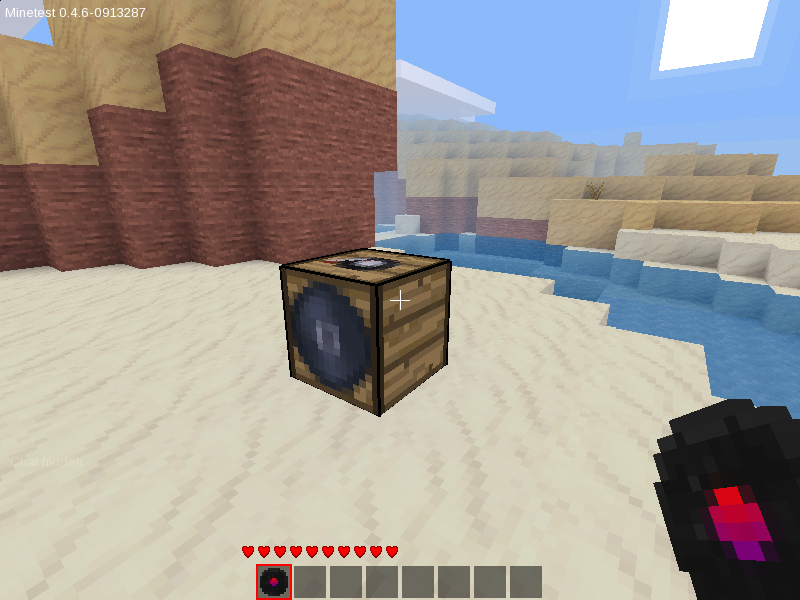 To use the jukebox, you have to craft one. You need 8 wood and 1 diamond to craft it following way:
Code: Select all
wood    wood    wood
wood   diamond  wood
wood    wood    wood
Furthermore you need Music Discs, that you can craft following way:
Just click with a music disc in your hand on the jukebox and it will play a random song. To stop the music rightclick the box again and it will drop the music disc.
Depends:
default
Download:
Version 1.0: Download
License:
WTFPL (code)
CC0 (songs)
Please give Feedback and ideas for improvement