While trying to get along with the WorldEditor and studying its file format it occurred to me I had seen this before. Well not exactly but same issues, similar sollutions. So I opened my old LDraw toolchain and made some new bricks. This is a picture of my desktop with some of the programs and files open to illustrate the possibilities: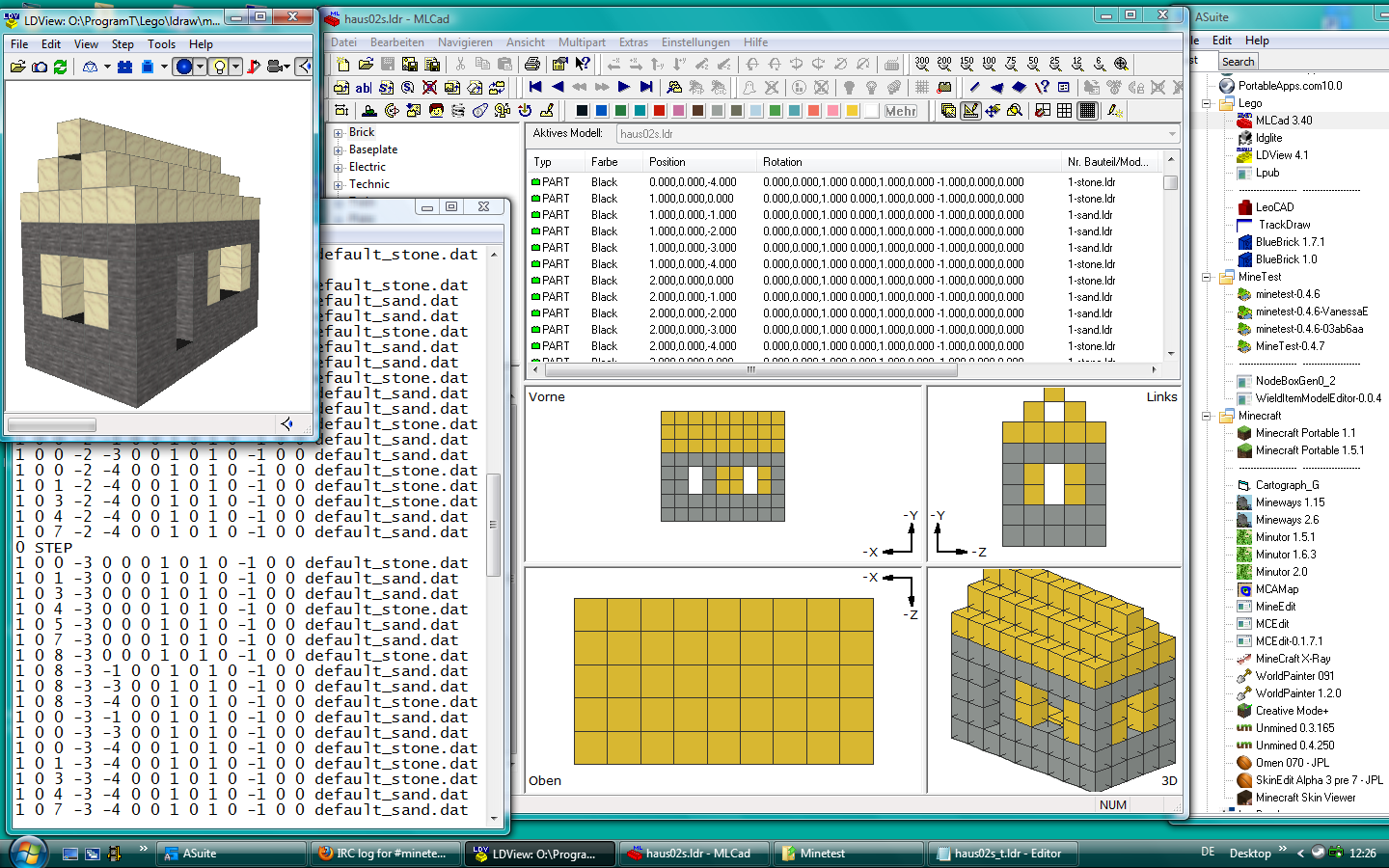 This is a close up to study the texture handling: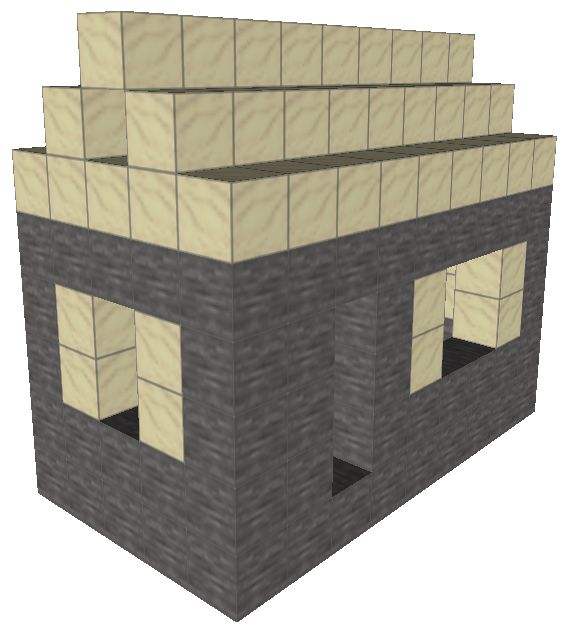 This is work in progress and the files need tidying up as I have to come up with a sensible library system, so posting the model files will have to wait as it doesn't make sense to download the whole LDraw lego brick library of some 14 MB to just use the three or four primitives I used.
Some links to the file spezifications I used
LDraw.org Standards: File Format 1.0.2 :
http://www.ldraw.org/article/218.html
LDraw.org Standards: Language Extension for Texture Mapping :
http://www.ldraw.org/documentation/ldraw-org-file-format-standards/language-extension-for-texture-mapping.html
So is there anybody else at home with the LDraw file standards and tools? Maybe a WE to ldr file converter could be possible.
More to come...