¡¡¡ VOTE FOR YOUR WINNERS TILL 1
FEBRUARY!!!
How to vote?
- Max up to 3 by category.
- i.e:
For Mod Of The year
1. Mod 1 (10 points)
2. Mod 2 (7 points)
3. Mod 3 (3 points)
- Obviously you have not to vote for each category or complete the three votes. You vote you want.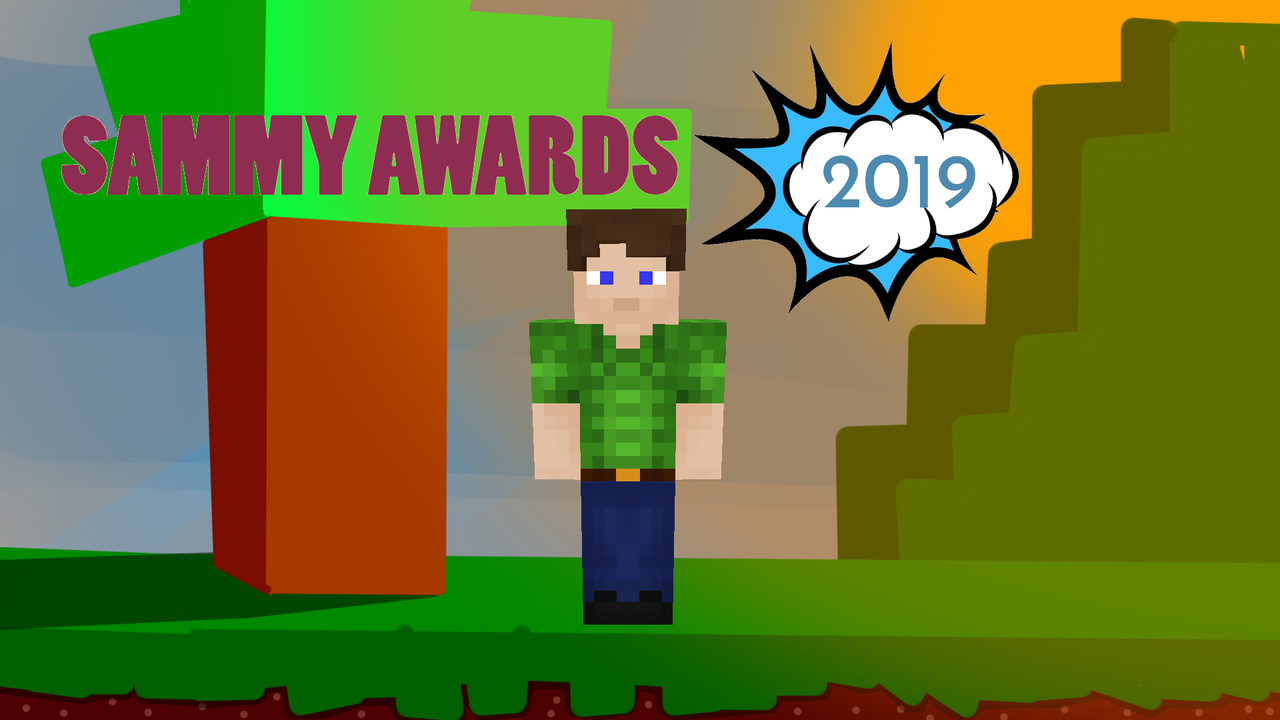 Hey, guys, welcome to the second edition of the Sammy Awards!!!
We want to reward the best products related to Minetest in 2019.
Categories:
Best Game Of The Year
The most cool game of this year (from any year).
List of Nominees:
- Minetest Game
- Mineclone 2
- Lord of The Test
- Mevo
- Braincraft
- XaEnvironment
- Voxelgarden
- The Infinite Ikea
- Tolkien Test
- Legend Of Minetest
Best Server Of The Year
The most popular and better server of Minetest (from any year).
List of Nominees:
- Wildes Land II
- Asia Thailand Minetest.one
- Subgames for all
- German-Mineclone2-Server
- IFS (Fussel)
- Land Rush
- Inside The Box
- Vanessa´Es Basic-Plus Server
- German-Vanilla-Server
- Buildbattle
Best Mod Of The Year
Posted on this forum from 01/01/2019 to 12/31/2019.
List of Nominees:
- Dragons & Wyverns.
- Gear 3D
- Ham Radio
- Waterworks
- Symmetool Mirror
- Gears and Axels
- Rainbarrel
- Find Biome
- Guidebook Library
Best Historical Mod Overall
Any mod launched before 2019.
List of Nominees:
- Advanced Trains
- World Edit
- Unified Inventory
- Magna Conduits
- EUban
- Animals
- Lighten Wielded Item
- Farming Redo.
- Minedream
Rules:
-One votation possible for each forumer. You must reply to this thread in order to vote.
-You can vote in each category up to 3 candidates, this is, you can vote in an ordered way for three nominatees in each category. The score of the votes is: 10 points for the first vote, 7 for the second one and 3 for the third.
-You can't vote for yourself if you are the modder, the game creator or server administrator.
-It will win the first 3 scores of each category.
Results
The final results will be shown in a table to its transparency be tested for everyone.
Prizes:
Stickers: Gold, Silver and Bronze.
Youtube appearance on the Sammy Awards Winners Video.
The Sammy Awards 2018