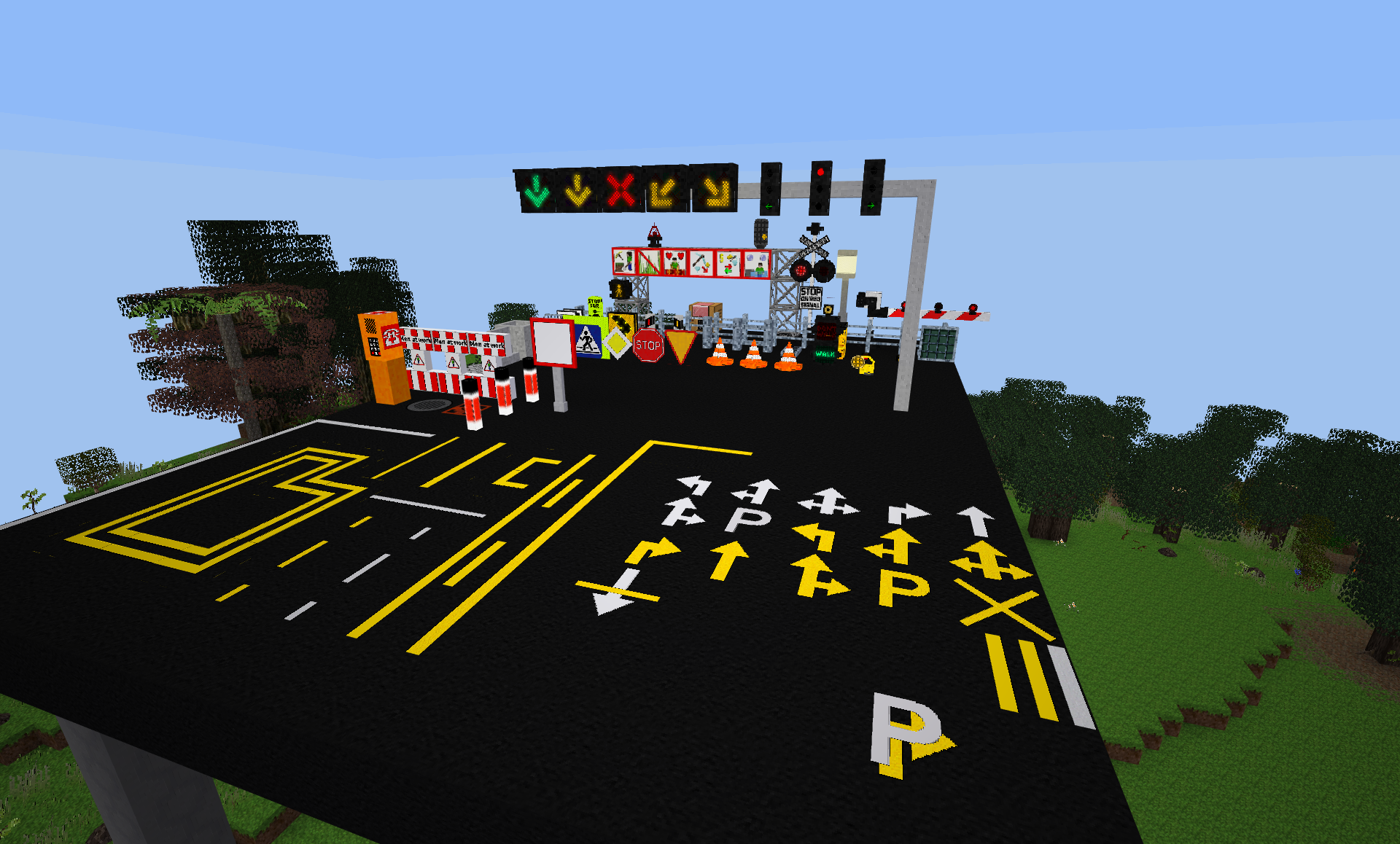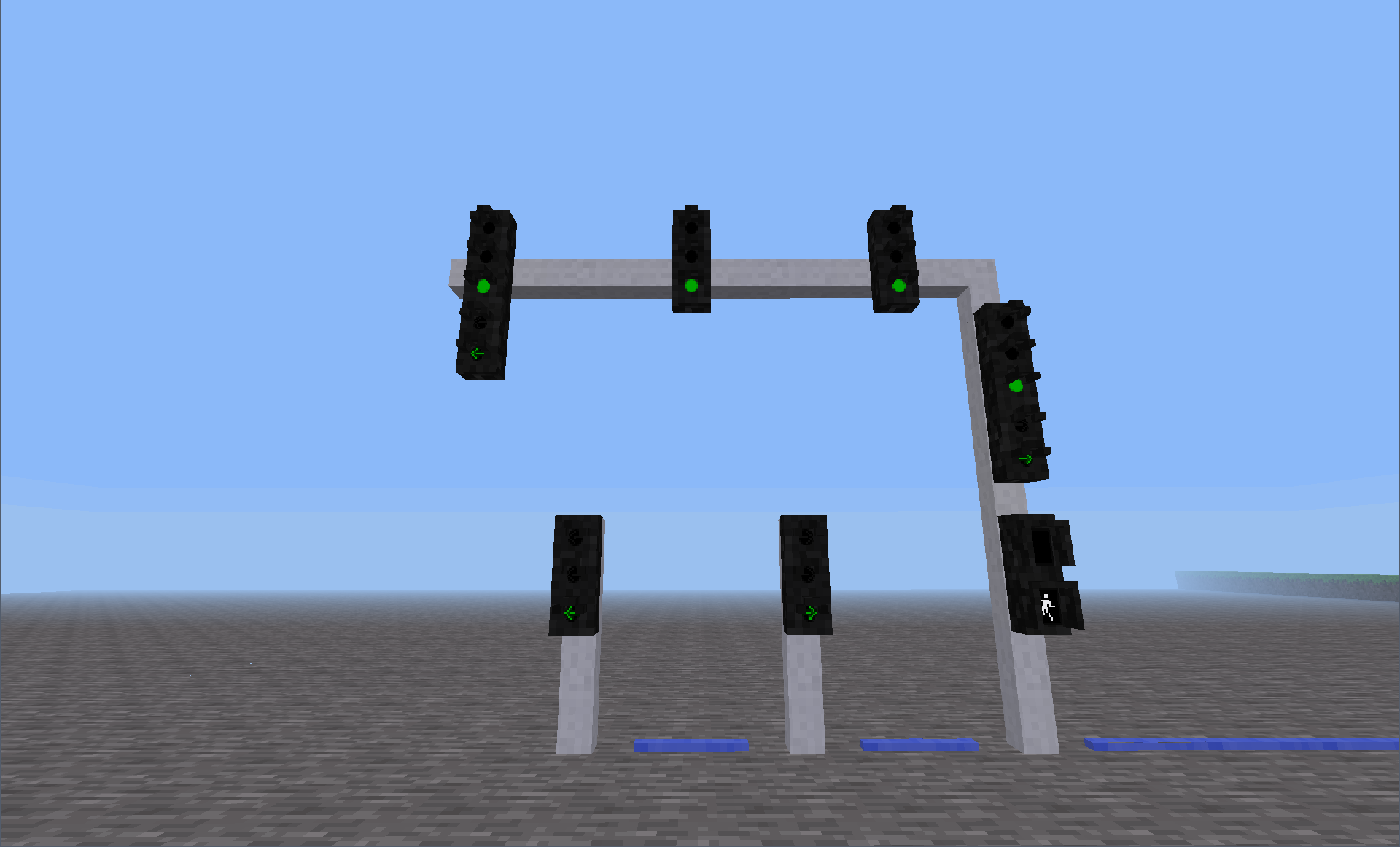 This is a fork of webdesigner97's
StreetsMod
and Ragnarok's
Infrastructure
. The main motivation for this was that streets is only occasionally under active development, infrastructure appears to be abandoned, both did not have some features that VanessaE and I wanted, and they could not be used together well if at all.
To be a bit more specific, the two are combined together with some tweaks, and many other changes have been made, including but not limited to:
FLASHRED and YELLOW commands added to traffic lights
Left/right arrow traffic lights added (both protected and protected/permissive)
Pedestrian signals added
Beacons added (regular and hybrid)
Pavement markings completely redone - any marking can be placed on any surface, and up to two on asphalt
Pavement markings are now "printed" instead of crafted
Extra stairsplus support (by VanessaE)
Animated textures for the infrastructure nodes
Lane control lights fixed
Yellow Xs added to lane control lights
Digilines control for railroad crossing equipment and lane control lights
Revised traffic light behavior
Improved sounds for railroad crossing equipment
Many bugfixes
This is also the version of streets that is in VanessaE's dreambuilder modpack, as well as on her VE-Creative and VE-Survival servers.
Dependencies:
This mod is intended for use with
dreambuilder
(which includes it), but if you want to run it without that, you'll need the following mods installed:
building_blocks
moreblocks
concrete
(from technic)
wool (part of minetest_game now, I think)
mesecons
digilines
prefab
homedecor (for crafting)
default (for crafting)
License: CC BY-SA 3.0 Unported
Download: The mod itself is
here
, but you will also need to download
this
and extract it to the streetsmod/libs folder.
Source:
https://github.com/cheapie/roads
Submodules are used, so you will need to do a recursive clone if you want to do it this way.