Description:
A simple GPS for multiplayer games or singleplayer. Your destination is visible on the screen (displaying the distance in blocks) you walk up to it.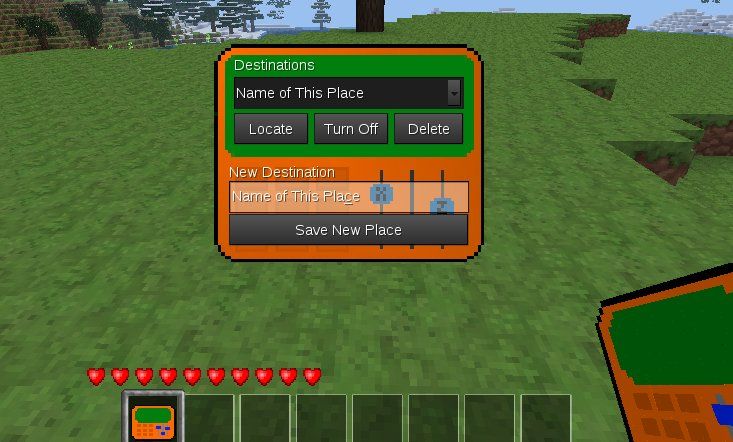 Info:
It has worked well textures in 32 pixel and higher for forms;
System memory savings for massive servers;
Allows you to set locations limit.
Supported languages:
(If you are using mod Intllib)
Português Brasil (default)
English
German/Deutsch
Post the translated file for your language and I'll add it to the mod immediately (after analize). (see example in the locale folder)
Dependencies:
Downloads:
License: