This is mod adds princess things which you can use for decorate and also for furnished of your houses.
What is added
At the moment here nothing new things.
Notice:as the mod hasn`t got link for download, screenshot and description anymore, i decided recreate this topic with link, screenshot and description.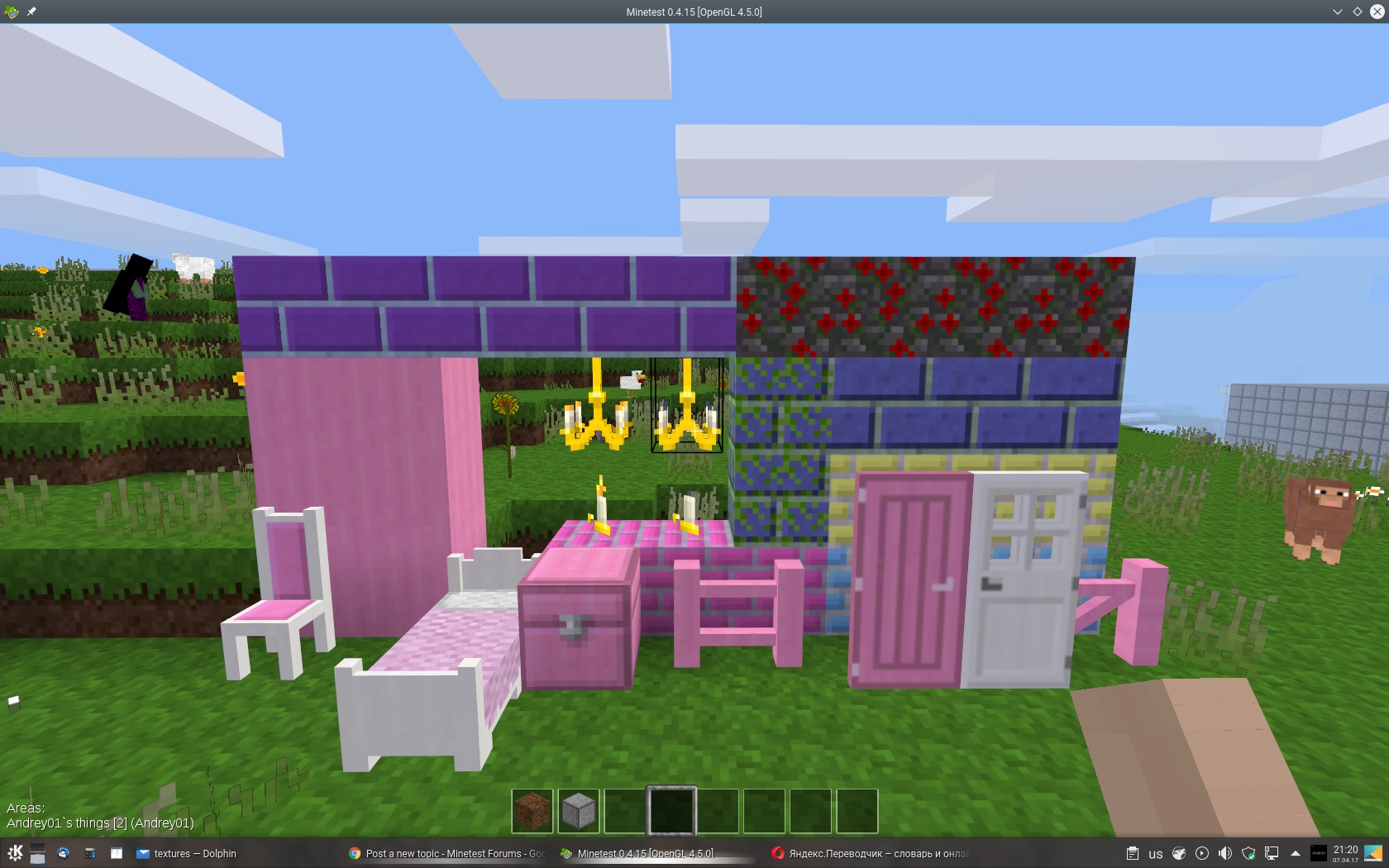 Code: LGPLv2.1+, textures: CC BY-SA 3.0 Unported
Mod Dependencies: default
GitHub
Also might be new additions in that mod in future.