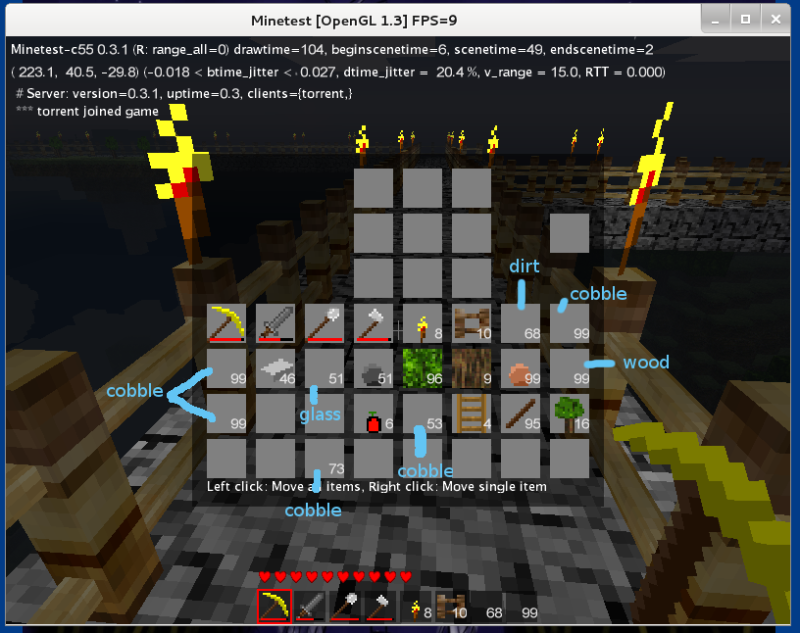 Gets irritating having to cycle things through your hands to see what it is. Not sure why some the icons don't work as the associated .png files all seem to be there. Even a few texture files that I'm pretty sure have nothing to do with Minetest.
What I was wondering was: Would it be from missing texture files that I may have to whip up or would it be something more common with version 0.3 (specifically 0.3.1)? Might have put it down to aging problems of my computer if it wasn't for everything else working just fine.
Can't just go to 0.4 yet since I'm running it on Fedora 16, on a d600 laptop (2003). I'll try to manually update it some time tonight though when I get the patience.