This mod is my own take of PilzAdam's Farming mod. I made it all except for a couple lines of code from PilzAdam's farming mod. (thanks PilzAdam!) It currently adds 5 plants.
Yes this mod is compatible with PilzAdam's farming mod
Rubenwardy's Food Mod now supports this mod!
Downloads:
Version 1.0: Broken
Version 1.1: Broken
Version 1.1.1:
Download
(bugfix on raspberry plant not growing)
Dependencies:
default
License:
WTFPL
The Plants:
Grass: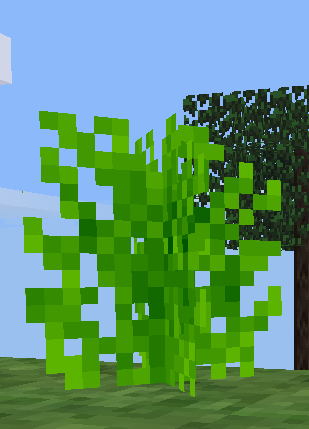 Grass spawns randomly in the world. It has a random chance (about 1 in 25) of dropping seeds when destroyed.
Corn:
Corn drops corn if you harvest it when fully grown (far right with yellow tops)
Potato: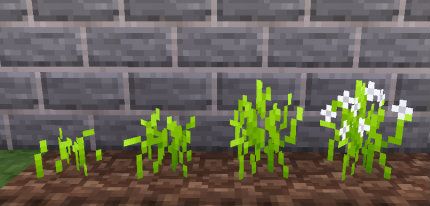 Potatoes drop potatoes when destroyed if fully grown (white blossoms, far right). Potatoes do not drop seeds. The seeds only come from grass. Instead, you can plant a potato.
Raspberry:

Raspberry is a special plant. It has a random chance of growing to adjacent blocks in a random direction. It took a long time to get this algorithm correct. When fully grown raspberries are destroyed, they drop raspberries, possibly seeds, and turn into the second stage. They will only grow to adjacent blocks if they are at their final stage of growth.
Carrot:
Drops carrots when destroyed at final stage (far right, orange bases)
Cucumber: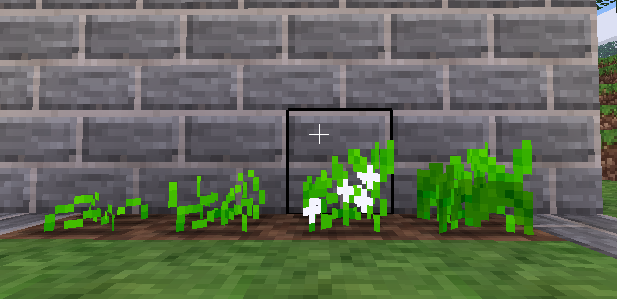 Drops cucumber when destroyed (if fully grown). At stage 3, it has a random chance of spawning a stage 3 cucumber plant next to it.
The Seeds:
Left to right, they are Corn, Carrot, Cucumber, Raspberry, and Potato.
The Crops:
Left to right, they are Corn, Baked Potato (cook potato to aquire), Potato, Carrot, Raspberries, and Cucumber.
I hope you enjoy this mod as much as I enjoyed making it! :)
Edit: Mods please move this to releases!