Version:
0.4.8
(Currently Wasteland by Blockman does not work with 0.4.9)
Address:
OFFLINE
Port:
30000
Moderator:
None Yet
Default Privs:
Shout, Interact
Note:
EDIT:
Lagg has been fixed by about 80% placing nodes and acquiring them is faster now, if any other problems were to arise just let me know thanks
, there are plans to upgrade the server if any other problems were to arise, already tested with my own pc and another friend with his, no lagg present.
About Us
A long time ago there where trees, grass and the ocean. But then war broke out between 2 great nations, the Miners from the East and the Testers from the West, this was know as the World Mine War! The battle lasted for 3 years, until eventually the Testers unleashed their secret weapon, the MESE bomb, but the results were not what they expected, the MESE bomb resulted more powerful then anybody would think. The only thing both nations saw was a white light in the sky, soon everything was gone.....everything that is left is a WASTELAND and YOU
Your only chance to survive are the ruined houses you can find in the world. There you can find useful stuff to survive: Food, water, seeds and even saplings. But you wont find that in every ruin. Some contain just food and just rarely you can find water or sapling.
Seeds can rarely be dropped when digging dry shrubs, wood can be get from the dead trees or from ruins.
Keep in mind, you must eat or you will starve. And hunger comes faster than you think.
Monsters rise during night time, so use the daytime to gather resources and build a safe place where you and your team of survivors can rest, but beware not only monsters are out at night, also other survivors might decide to be bandits.
Rules
1. Do not grief
2. Do not attempt to lag, crash, or otherwise hinder our server.
3. Do not spam
4. Be excellent to each other
5. Do not ask to be staff
8. We will remove offensive structures and floating platforms/structures.
8. Do not make lines around the map
Mods: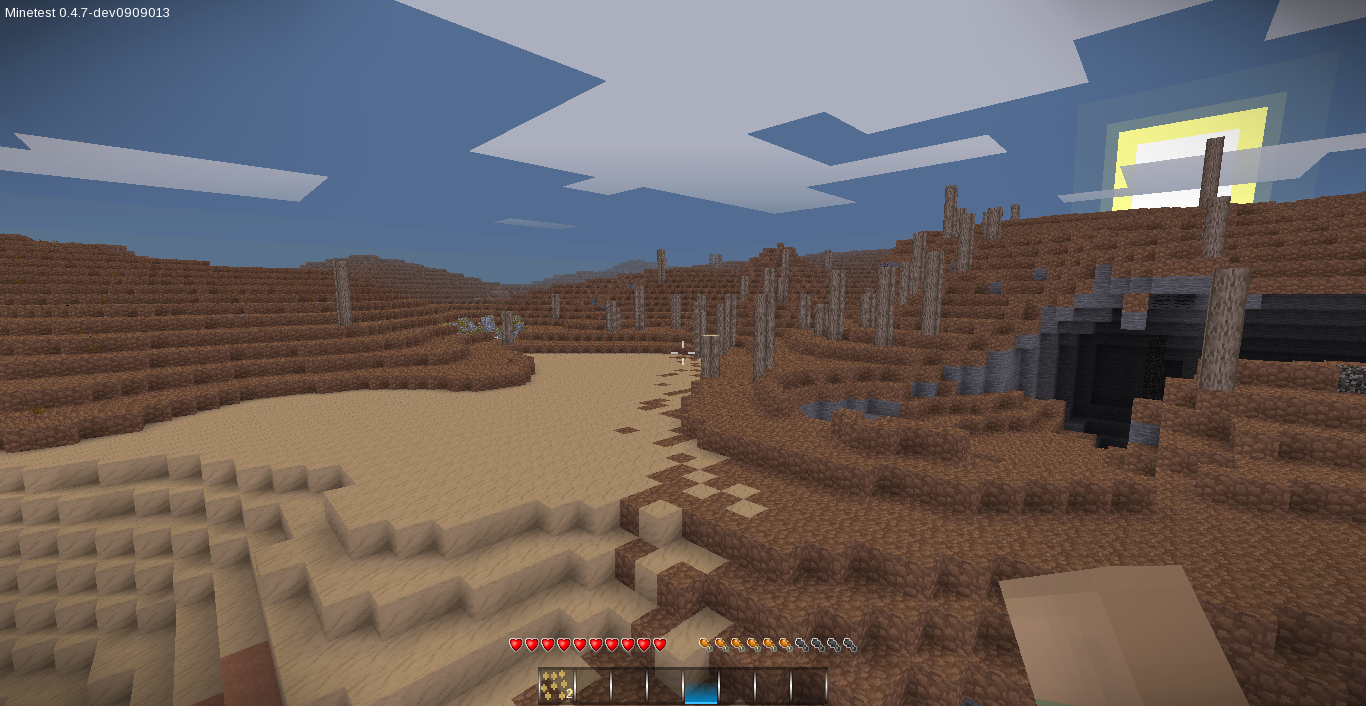 Mod Request
If your playing on this server and would like me to add a specific mod, post the name and i will. Be sure to post a url to the mod.
Reports
The server will automatically restart if a crash is presented. But report any bugs here on the official wasteland thread:
viewtopic.php?id=7243